Be it chillers, freezers or holding rooms, meat storage, pharmaceutical, clean rooms or data rooms, in whatever size your application demands, MTCSS has the expertise to exceed your requirements from initial planning to installation. This includes all aspects of project management, site visits, and efficient, prompt after sales services and maintenance.
Our Cold Storage Rooms are built bespoke to our customers' requirements using the very best products available, adhering to building, hygiene and fire safety standards when required.
Our Process
Initial Chat
Requirements Gathering
Detailed Estimate
Project Planning
Manufacture
Install & Test
Documentation & Handover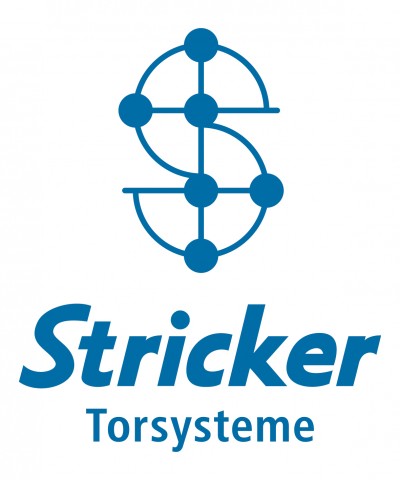 For more information please have a look at the Stricker Torsysteme website.
Industrial Rapid Rise Doors
Energy savings.
With the doors to your business unit continually opening and closing, speed of access can affect the efficiency of your business and the cost of heating the business unit or warehouse can also be affected. Many business owners want to know how rapid roll door's can help improve the ease of access and reduce energy costs.
With the ever increasing cost of fuel, companies and business owners are all doing everything necessary to insulate their premises and help reduce heat loss. This includes everything from installing insulated roller shutters for windows and doors to draft excluders and cavity wall insulation.
In addition to these energy saving initiatives, it is worth considering Rapid Roll Doors for your business premises. This is especially relevant when the door to your industrial warehouse or business unit is opening and closing repeatedly throughout the day. By installing a High Speed Doors that are able to open and close quickly, (around1metre per second) businesses can help reduce heat loss as well as increase the efficiency of their operation.
Rapid roll doors are an ideal solution for businesses that require ready access for cars, vans and delivery lorries into and out of their buildings and have been shown to significantly increase the productivity of businesses, as their effectiveness in opening and closing means that you don't waste time waiting for the manual operation or normal roller shutters and
A Rapid Roll Door as the main vehicular entrance to your business unit not only improves efficiency of the workplace, it will also assist in reducing your energy costs. This is due to the speed they operate at, as they open and close so quickly there is much less time for heat to escape, thus maintaining the temperature in your building. This contrasts with standard roller shutters and doors which are slow in comparison and therefore allow much more heat to escape which results in your heating system having to pump out more warm air in order to maintain the temperature and to continually reheat the business unit.
Rapid roll doors are suitable for use both internally and externally and can be installed with a range of operational controls including:
Under floor induction loops.
Remote  Controls
Radar Sensors
Standard activation buttons/ ceiling mounted pull cords.       
 For use in all areas including:
· Industrial warehouses
· Supermarkets
· Loading bays
· Logistics buildings
· Clean rooms
· Cold storage
Installation and Maintenance
All of our doors are installed and maintained by highly skilled and fully trained engineers.  They come pre wired in many cases keeping installation times and inconvenience to a minimum. All doors have an emergency opening and closing system in case of power failure.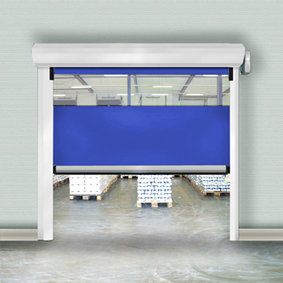 • Full range of dock levellers, hinged or telescopic lips, standard 6000kg rated load.
• Dock seals in inflatable, curtain or foam filled pad mode custom built to suit vehicle range.
• All accessories to complement requirements including traffic light systems, articulated dock, lights, wheel alignment guides, protective bollards.
• Fully experienced design team to assist you find the right solution.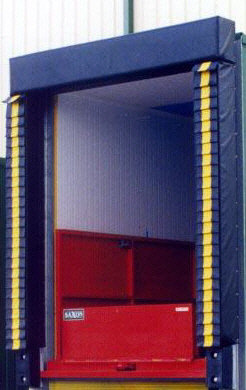 Flip Flap Doors
• Fabricated from heavy duty, high impact resistant polyethelene, seven standard colours.
• Stainless steel fabrication available for hygienic applications.
• Elastomer finger protection seals as standard.
• Vision panels & tear drop bumpers can be supplied.
Swing Doors
Our industrial swing doors stand out for their variable, proven uses. They are suitable for the separation of storage and production facilities as well as for dividing up rooms at different temperatures, for example in storage and cold stores and also production facilities.
Our product range includes industrial swing doors for light to medium stresses, for example pedestrian traffic, and for heavy stresses such as being driven through with fork lift trucks.
Properties:
• Any height can be realised by installing single or multi-leaf doors above each other
• Long-lasting and low-maintenance
• Durable and safe
• Completely recyclable and environmentally friendly
• Quick and simple installation
• ​ Available in various colours
MTCSS Individual swing doors and extensive service
We supply industrial swing doors to your requirements and wishes and support you from the planning stage through to installation with our professional team. Our service is complemented by extensive after-sales service.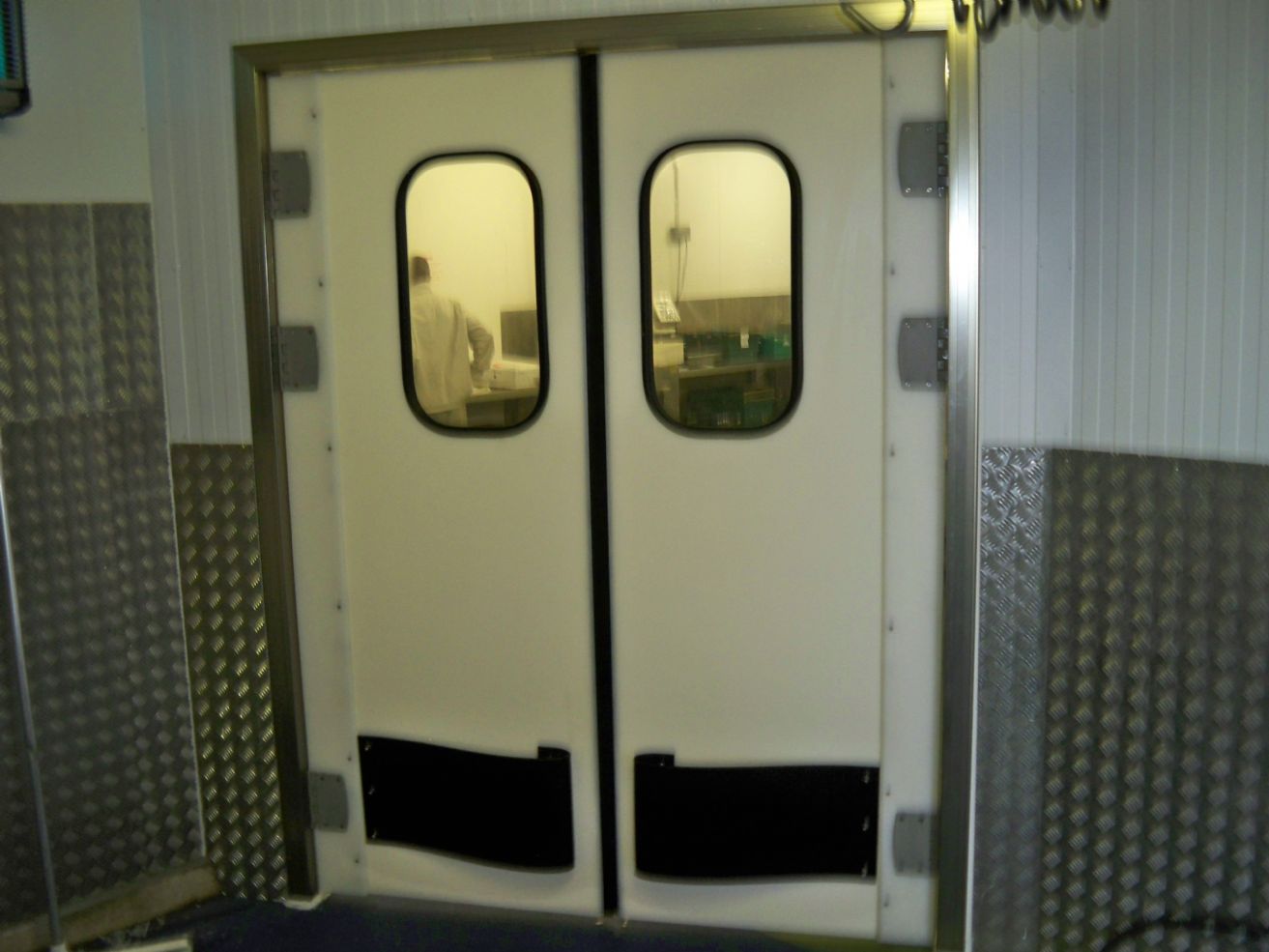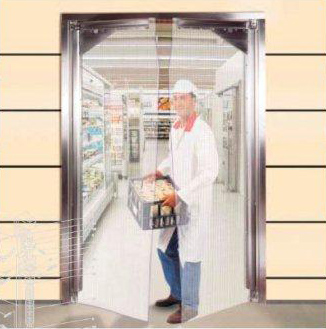 • Insulated steel panel fabrication 40 & 80mm thick, available in a large choice of colours.
• Galvanised steel tracks, various arrangements to suit site conditions.
• Manual or electric operation.
• Vision panels, locking, safety edges and other accessories to complement requirements.
• Fully automatic operation can be supplied.
• As standard available up to 10m wide.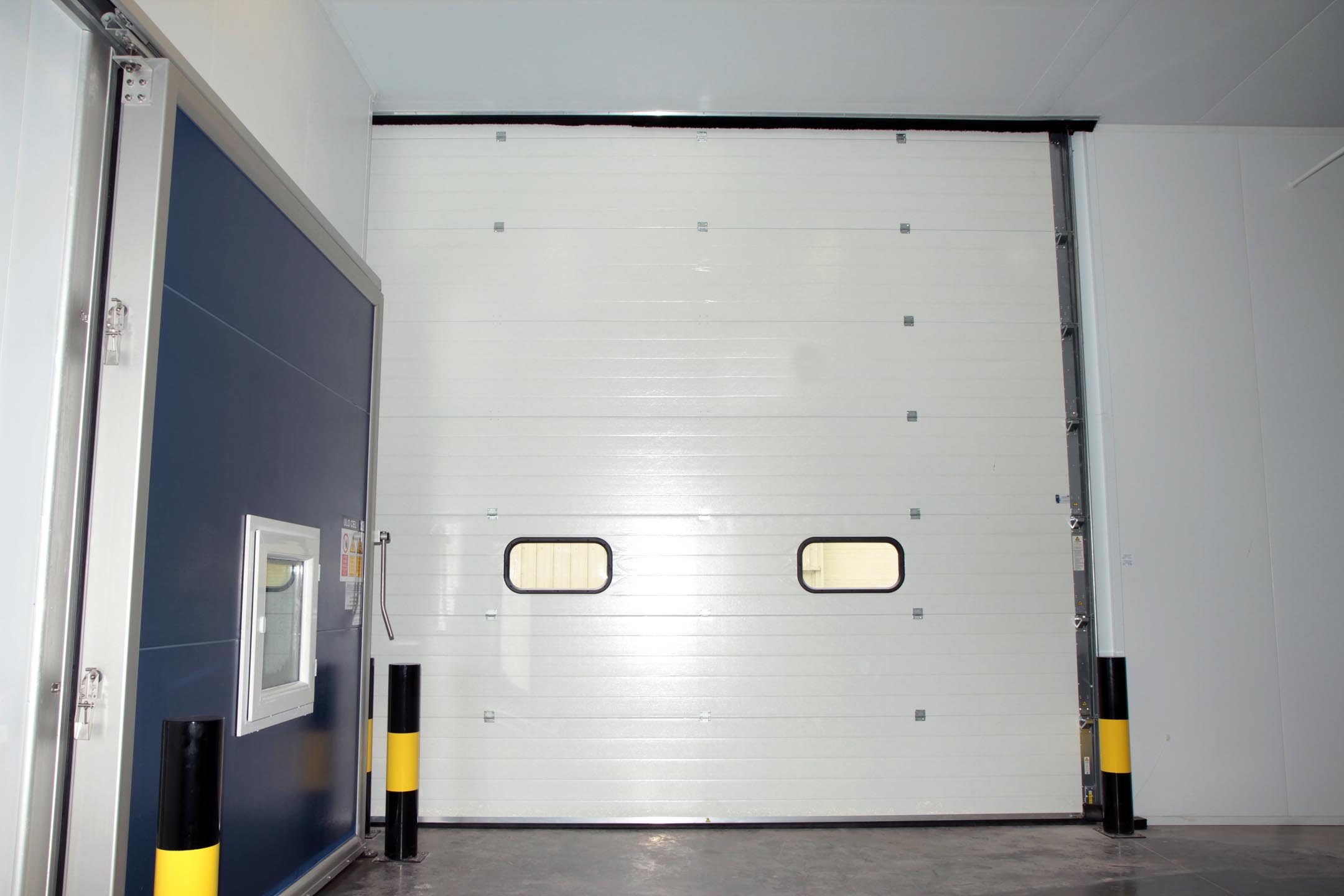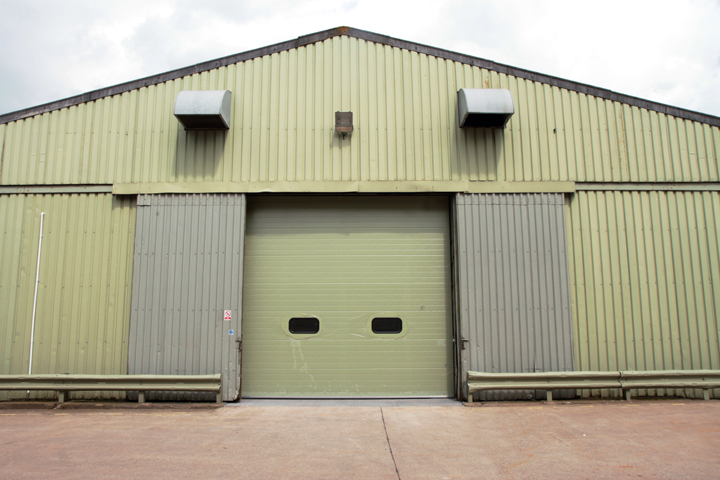 • Security doorsets for internal and external use.
• Choice of any RAL or BS colour powder coat finish.
• Single or double leaf.
• Complete range of hardware to complement requirements.
• Vision panels, rain deflectors and other accessories available.
• Fire rated and louvred doors to order.
Polyethylene and PVC
• Fabricated from heavy duty, high impact resistant polyethelene, seven standard colours.
• Stainless steel fabrication available for hygienic applications.
• Elastomer finger protection seals as standard.
• Vision panels & tear drop bumpers can be supplied.