MTH Sliding Door
Sliding doors for use in chiller and freezer cold rooms with positive temperatures (0°C minimum) – manufactured by industry leaders MTH.
These doors are ideal for use in food & drink retail or manufacture, agriculture & horticulture and more.
We have MTH Sliding Doors in stock to suit a chiller cold room with a clear opening of 1500mm x 2100m – get in touch to order or enquire about a Sliding Chiller Door from MTCSS.
Sliding door – with patended sliding system "mirror" model
For temperatures up to -45°C
Blade thickness 92mm
Polyurethane density: 40kg/m3
Available in one or two blade versions
For use in chiller or freezer cold rooms
Ideal for cold rooms used to store food products
Suitable in cold rooms used to preserve, process and ripen foods
Predominantly used in meat processing plants, cheese factories, warehouses to preserve fruit & vegetables, food & drink retail – such as delicatessens, fish shops, dairies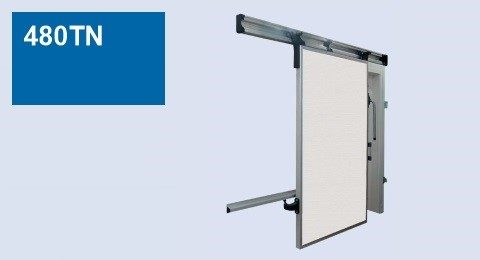 Stock Doors Available
Sliding door to suit 1500mm x 2100mm
Chiller Door
Right or Left Handed
£1550.00 + VAT (ex. works)
Bespoke doors sizes available
Door Options
Chiller Doors
0°C minimum temperature
Freezer Doors
Up to -45°C dependent on door type
Horizontal & vertical sliding available
Available with or without vision panel