Offices Built from Insulated Panels at Frank Rudd & Sons
Did you know insulated panels can be used to build things other than cold rooms? MTCSS recently did just that and installed an office space for a customer in the North of England.
Frank Rudd and Sons were looking for a solution for their requirement for a new office space. The family-run business grows tomatoes, producing over 1,000 tonnes of cherry, plum and vine tomatoes each year with their innovative way of growing produce that allows them to grow 11 months of the year.
The company started in 1939, with third generation brothers Chris and Tony Rudd working alongside their father Frank. They contacted MTCSS with their idea of an office built from panels and we swiftly arranged a site survey on order to discuss the requirements, the space and to delve into the details of the project.
MTCSS were able to provide a solution, supplying and installing a dual compartment ambient office space built from 50mm Kingspan Quadcore panel – with MTH 40mm semi-insulated hinged service doors and 5 windows throughout the offices to ensure enough natural light came into the rooms.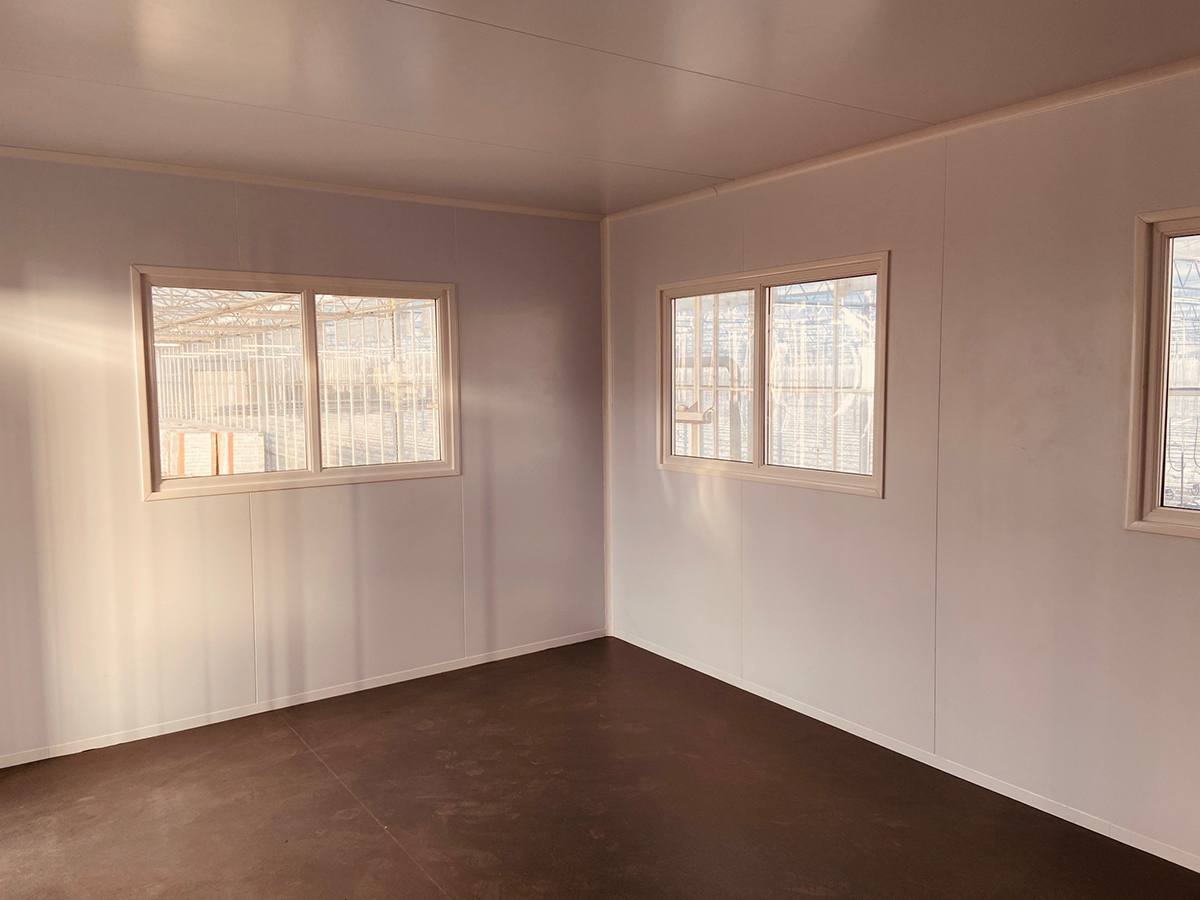 Installing the ambient rooms on top of a mezzanine, MTCSS successfully completed the project within the deadlines and to a high standard, resulting in one very happy customer with more space to expand their growing company.
If you have any requirements for offices or rooms created from insulated panels, you can contact MTCSS for further information!
Fill in an enquiry form for a quote, or give us a call if you would like further information on 01886 833381.
Project Profile
Industry : Agriculture & Horticulture
Location : Cheshire
Compartment 1 : 44m³ Ambient Room
3650mm x 5000mm x 2600mm external measurements
50mm Quadcore Kingspan Panel
900mm x 2000mm MTH Hinged Service Door
2.5mm Classic Altro Flooring
Compartment 1 : 45m³ Ambient Room
3650mm x 5000mm x 2600mm external measurements
50mm Quadcore Kingspan Panel
900mm x 2000mm Hinged Service Door
2.5mm Classic Altro Flooring
Testimonial