Temperature Controlled Pharmaceutical Storage Pt 3.
MTCSS have worked to transform an empty warehouse into a pharmaceutical temperature controlled storage facility for the past 12 weeks. With the project now complete, we will take a look at how MTCSS worked as the main contractor on site to design and build the high spec facility.
The turnkey project designed by MTCSS included various elements; a chiller cold room, an ambient temperature controlled area, an insulated partition wall, insulated high speed doors, insulated hinged doors, personnel doors, refrigeration and ambient temperature control.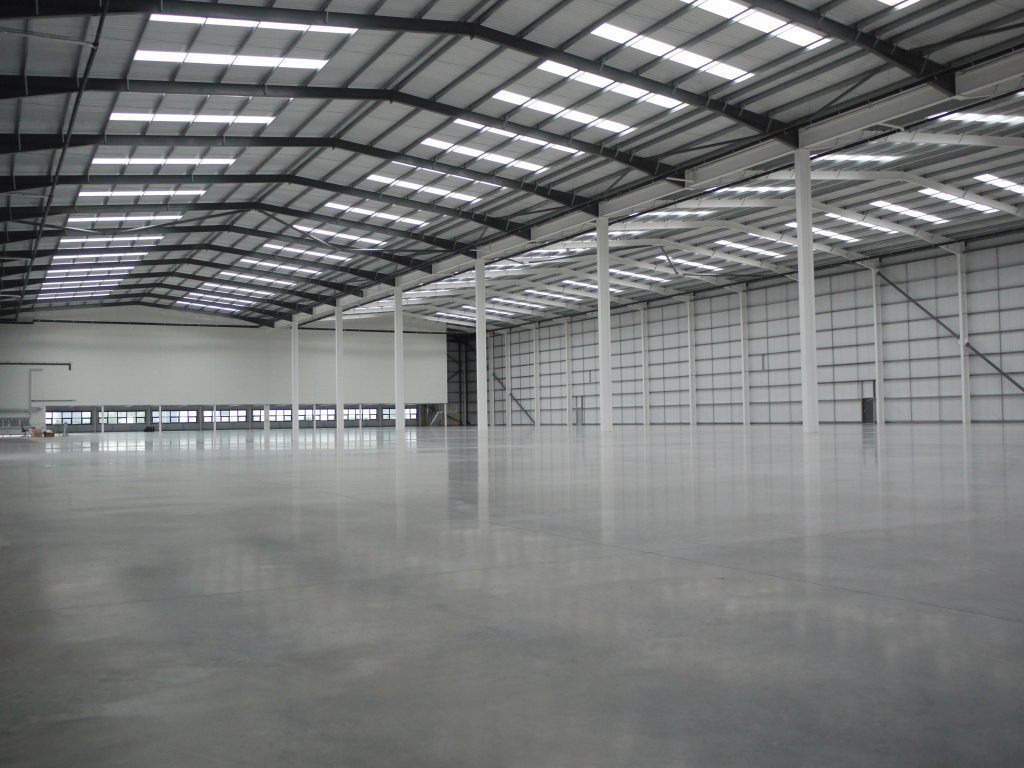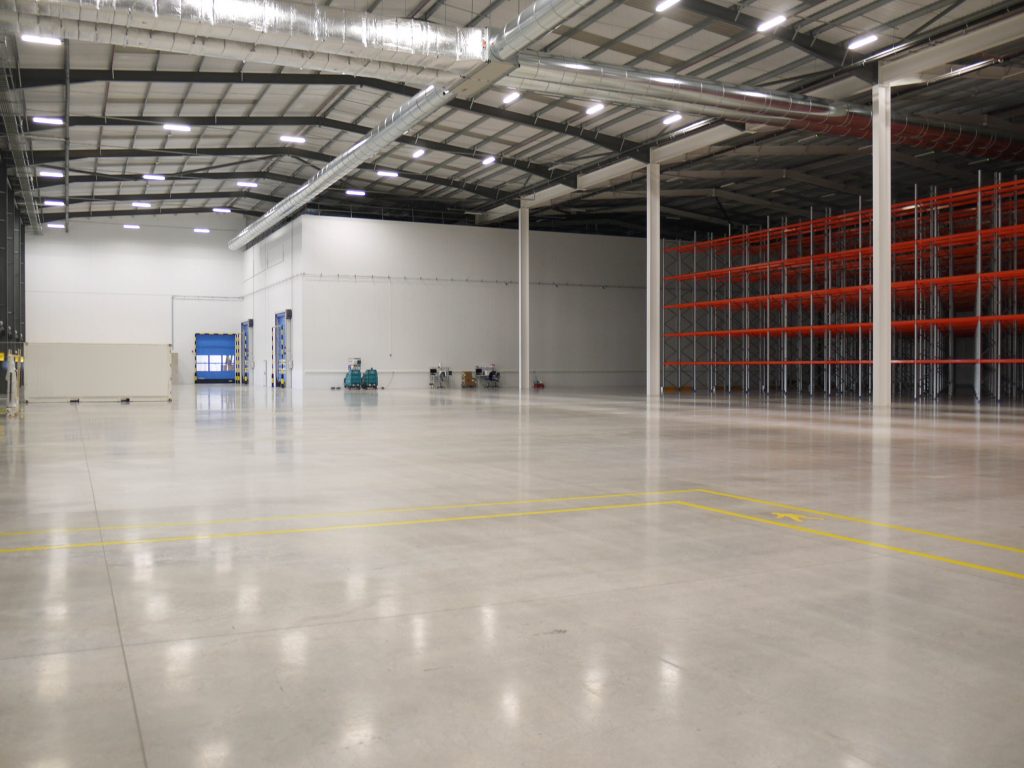 A quick recap on the project (or you can read part 1 & part 2 here!) The MTCSS team transformed the 153,900m³ warehouse into chilled and ambient areas. The +2°C to 8°C chiller was formed with an internal footprint of 2,455m² and built to 11.85m high internally – giving the client an internal space of 29,101m³. The ambient area maintained temperatures of between +15°C to +25°C degrees. To ensure there was a temperature divide in the warehouse, a 17m dividing wall was built across the warehouse and over the chiller.
MTCSS worked as main contractors, meaning they oversaw and managed every element of the project, from being the principal designer to overseeing all health and safety. The team collaborated with various contractors, including experts in refrigeration and controlled climates.
The Chiller
The 29101m³ chiller cold room was built from 150mm Kingspan Quadcore IPN panel. The cold room maintained internal temperatures of between +2°C and +8°C, with back up refrigeration.
The refrigeration system was designed to maintain required set temperatures and parameters, even in the event of a system failure (eg. power loss or a unit failure) of one of the condensing systems in the room. This ensured the pharmaceutical products stored in the walk in chiller would always be protected from external temperatures. The chiller cold room was designed with 8no single discharge high velocity ceiling mounted evaporators, twinned together and connected to 4no external condensing units – each system with independent controls for each condensing twin system.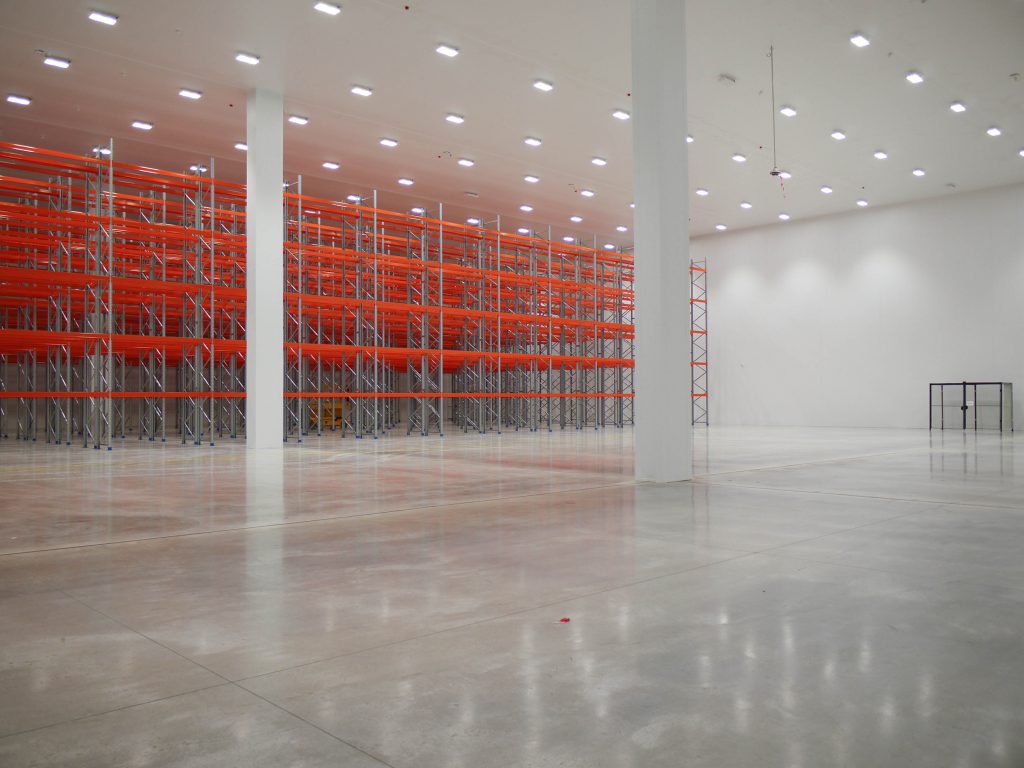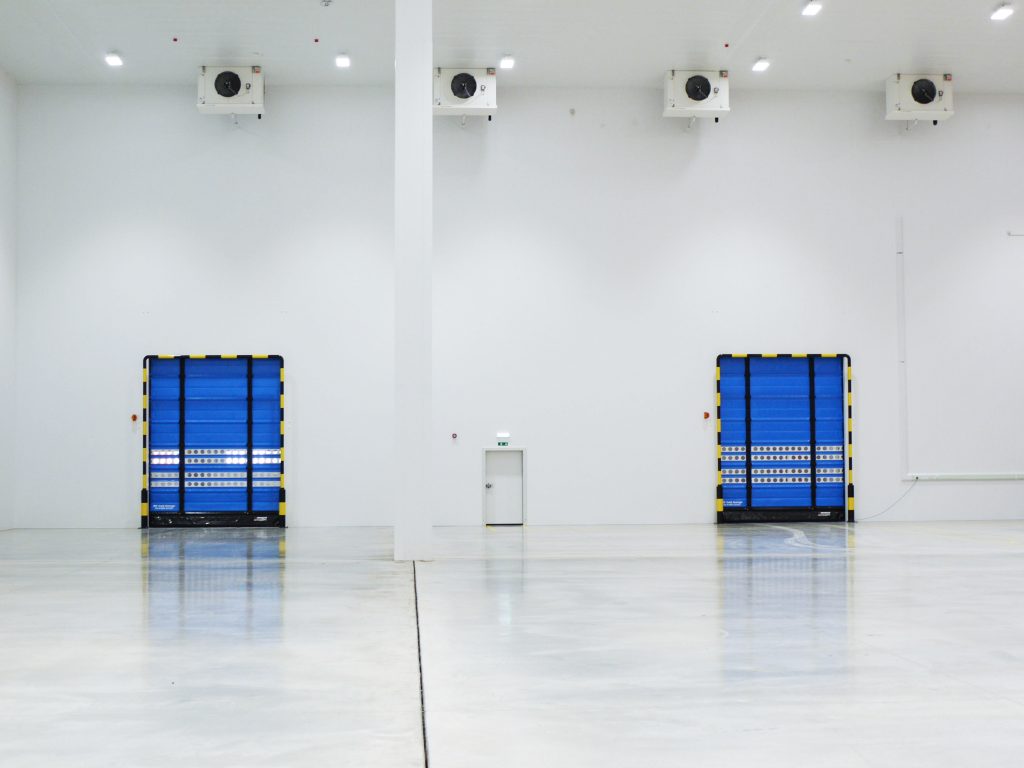 The Nergeco high speed chiller doors were installed to allow access for forklift vehicles, with a push button opening system. The 3.5m x 4.5m triple curtain insulated doors used a 'just-in-time' opening system, ensuring the doors are open for the minimum time possible to ensure internal temperatures are consistently maintained – vital for the storage of pharmaceutical and medical products.

MTCSS chose a lighting solution in the chiller cold room, which would integrate with the insulated panel construction and temperature controlled environment. The LED lighting installed in the chiller cold room, minimised heat gain and followed guidelines for hygienic design – which was particularly important within this pharmaceutical standard cold room.
The lighting solution was designed to be compact and offer instant full light when switched on, even at very low temperatures.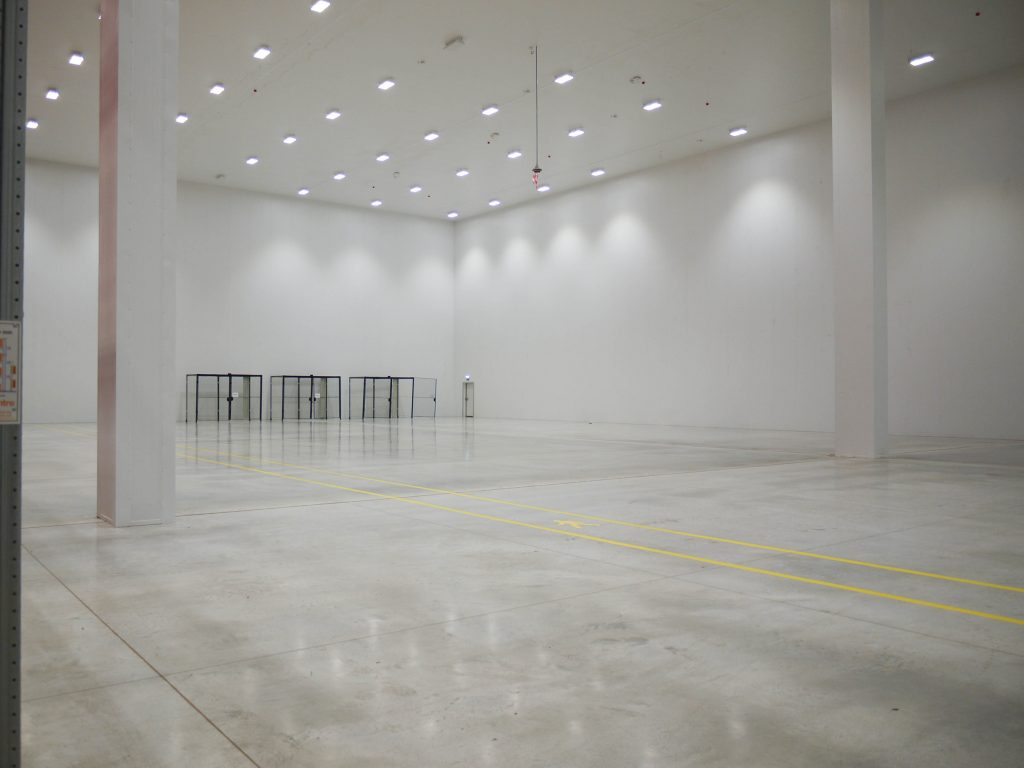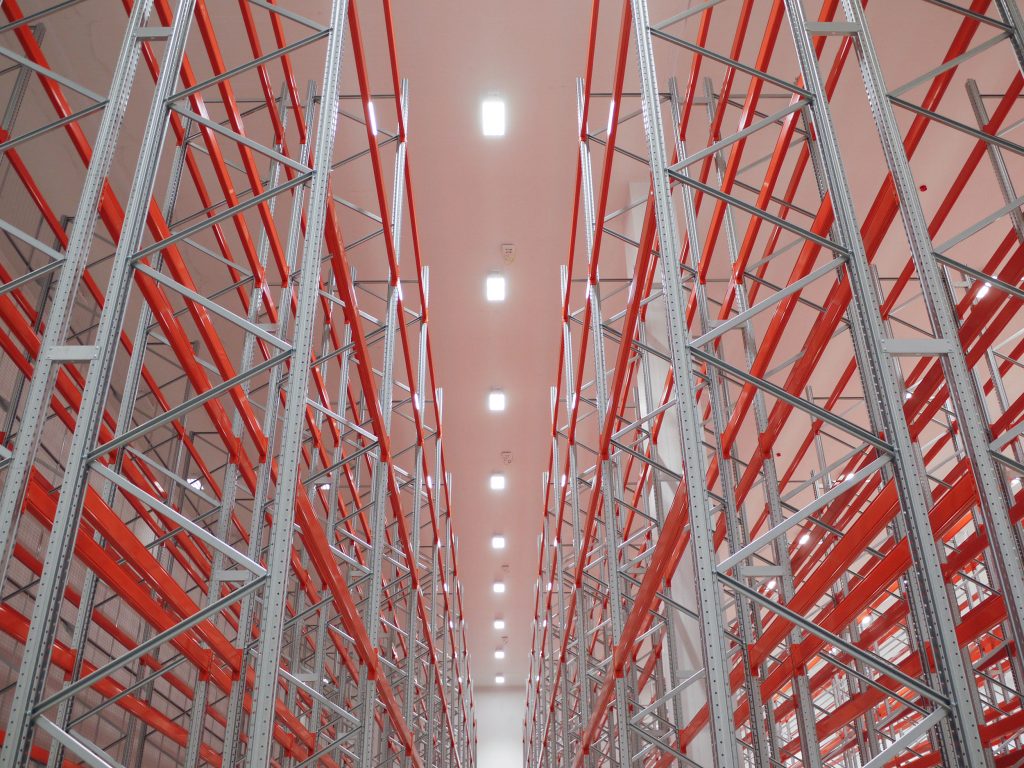 To ensure safety when access above the cold room, MTCSS installed MTCSS installed a fall prevention key clamp guard system to the full perimeter on top of the cold-room. Along with 2 access/egress gates located at either side of the chiller cold room.
The Specifications :
Internal Size : 53016mm width x 46322mm depth x 11850mm height
External Size : 53316mm wdith x 46622mm depth x 12000mm height • 4no. 1000mm width x 2000mm high MTH 500TN hinged doors – with internal panic push bars and external handle
• 2no. 3500mm x 4500mm Nergeco C-Chill 5 High Speed Doors – with vision rows and push button operation
• 8no single discharge high velocity ceiling mounted evaporators and 4no external condensing units to maintain between +8°C and +12°C
The Partition Wall
The partition wall was installed to divide the two zone ambient area. One side of the wall formed the area where the electric delivery vehicles would be stored and charged overnight, and the other side of the wall was the ambient controlled pharmaceutical storage area.
The wall was built, from floor to the full underside of the building, from 175mm Kingspan Quadcore panel on the vehicle side of the room. On top of the 12 meter height chiller cold room 50mm panels were installed to the building and adjoined the 175mm panels at the edge to form a complete front to back temperature divide.
Two MTH semi-insulated personnel doors were fitted within the 50mm wall on top of the room for service access / egress for any trades attending site thereafter. Both doors were fitted with door closures to prevent these being left open on top of the room.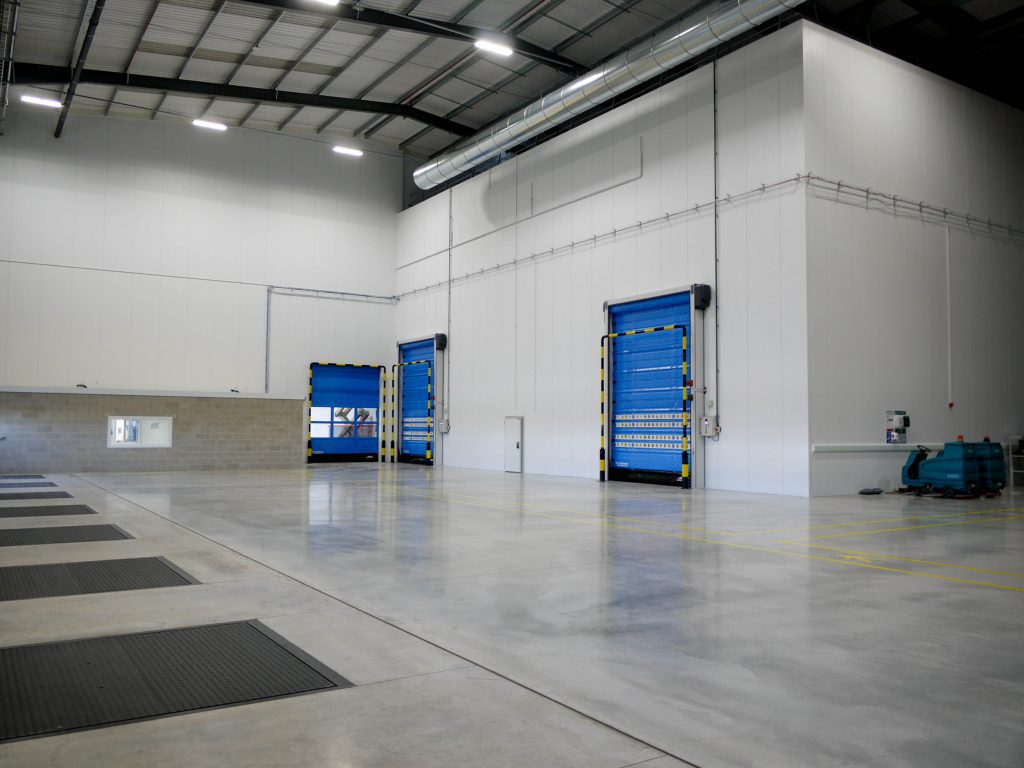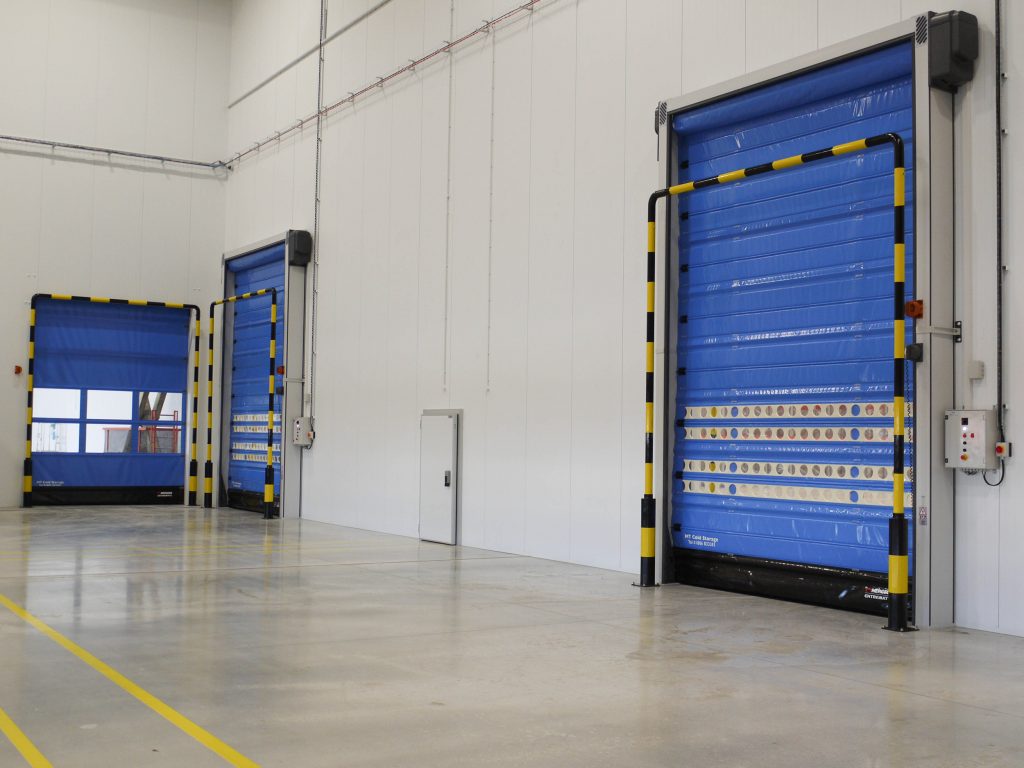 A Nergeco high speed door was installed within the partition wall for forklift access between the temperature controlled and non-temperature controlled areas, with 2no hinged doors for pedestrian access.
The Specifications :
• 1no Nergeco high speed door with a c/o of 3.5m width x 4.5m height
• 2no access / egress doors for any suture service works / inspections, fitted in the wall with a clear opening of 1.0m x 1.8m – non lockable handles
The Ambient Area
The ambient area within the warehouse, divided from the chiller and offices by the partition wall, required a temperature controlled system to maintain the temperatures required for the application.
The HVAC system, to control the ambient storage zone, was designed to achieve temperature consistency to better than +/- 1°C of the set temperature throughout the warehouse.
The 93m x 66m space contained nearly 1km of full height racking in a 15m high building and had 8 lorry docking bays. The system had to provide airflow down every aisle of racking, and prevent temperature stratification over the height, even during loading operations.
The ambient temperature control system specified was a unique solution for air quality control of air quality control of large volume spaces and was to provide the required air movement throughout the space. Just 220m of technical ductwork was used to provide the required air movement.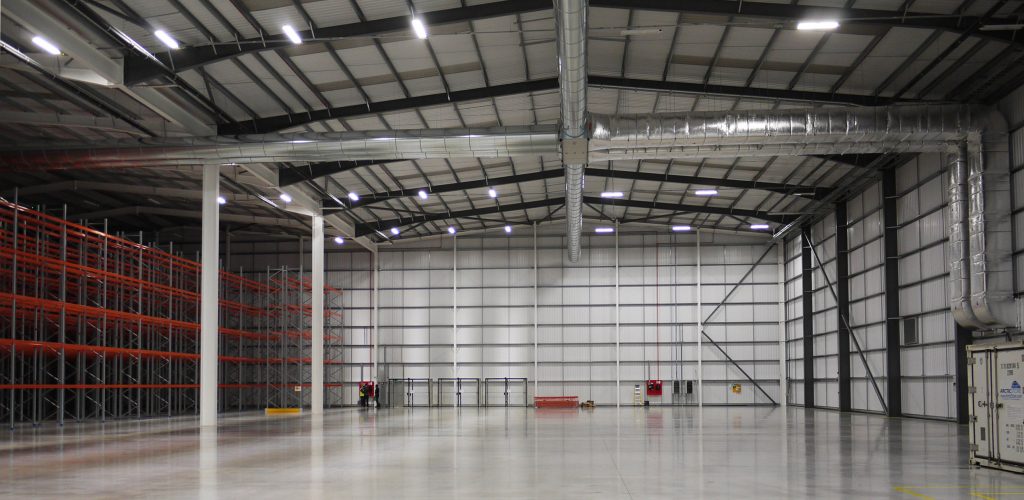 Ambient Temperature Control System – Key Benefits:
• Significantly reduced running costs, typically 25 to 35%
• No thermal stratification, homogeneous temperatures to ±1°C
• Excellent temperature and air quality control throughout the building.
• No air drafts, a comfortable environment for occupants
• Quick start up and recovery times
• Dock doors treated with Pulser to minimise temperature ingress
• Proven track record with global pharma & logistics companies
The system was required to include 100% reserve so that in the event of failure of any part of the system, the performance would not be compromised. To achieve this, two air handlers were used to provide duty and standby capacity to a common plenum box. Each AHU could deliver up to 160 kW of cooling or heating, and also provided the required fresh air addition to the space. During temperature mapping, the temperatures recorded ranged from 19.0 to 19.9°C, an overall spread throughout the warehouse of just 0.9°C from the coldest point to the warmest.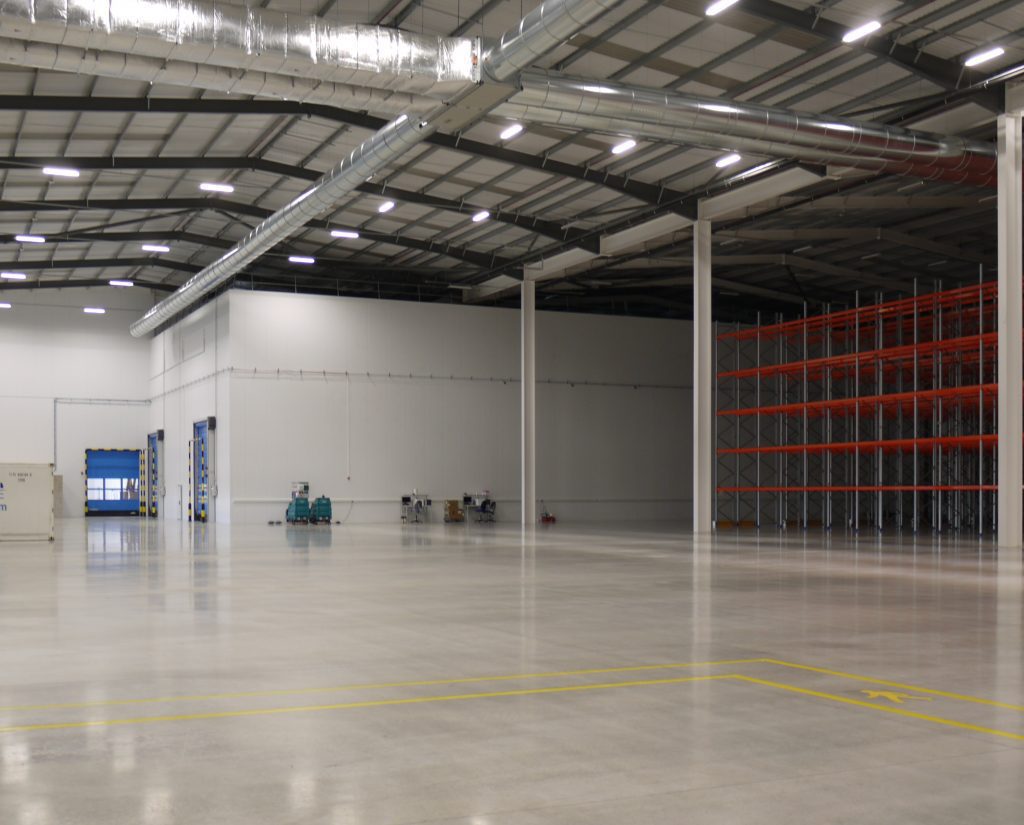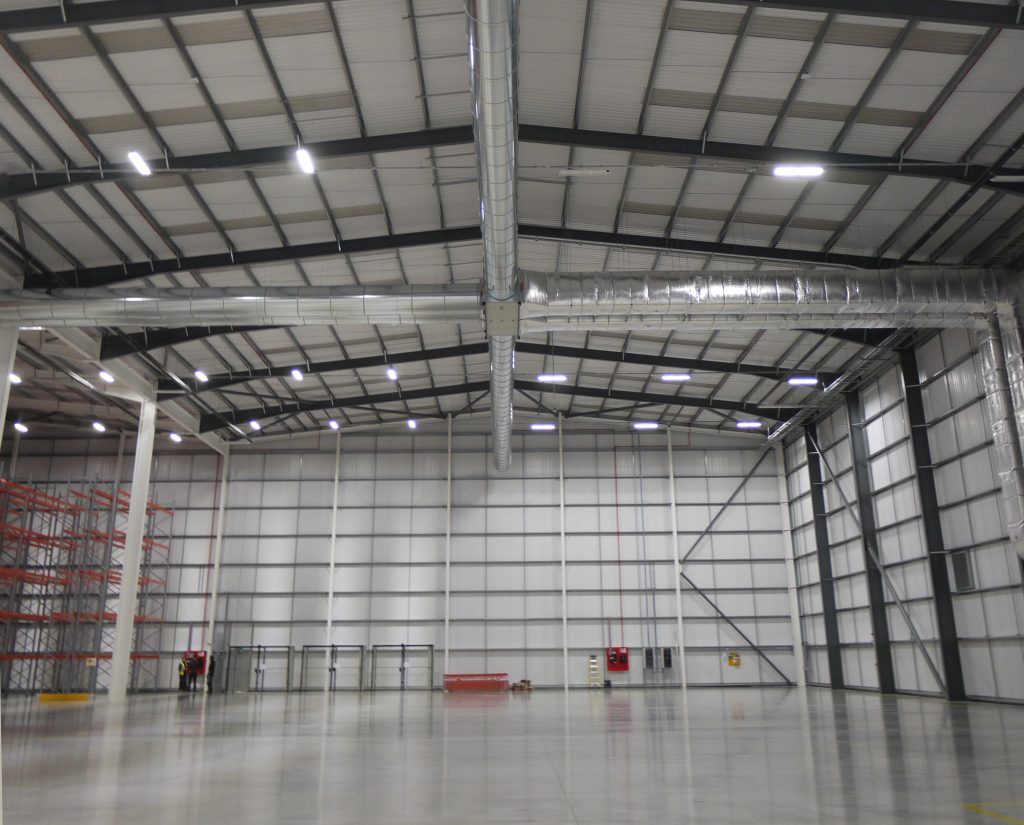 Office Air Conditioning
MTCSS also supplied and install a heating and cooling solution for the office, canteen and server room areas of the building.
Midea's energy efficient V4R heat recovery VRF was installed with a range of Midea indoor units allowing simultaneous heating and cooling throughout some areas of the building. Midea compact cassettes were installed in the open plan offices area, selected for their 360o airflow outlet feature which provide strong circulation to cool or heat every corner of the space and keep a constant temperature. VRF wall mounted units were selected for the different offices allowing for individual temperature control.
Units from Mideas split system range were chosen for the canteen and separate office areas. Compact cassette splits were installed in the office canteen and new AG wall mounted splits in the separate office areas. The sleek AG wall mounted units feature iECO energy saving technology and can be controlled via the Midea Air App or using voice control by Alexa & Google Assist.
If you have a project within the pharmaceutical industry, or you require a chiller cold room and / or an ambient temperature controlled area – get in touch with a member of our team! Call us on 01886 833381, email us at sales@mtcss.co.uk or fill in an enquiry form here!

Catherine Hester Fenwick, Ambient storage at Brabourne Wines 2021
'Brabourne Wine is a small, family run vineyard in Kent. In an Area of Outstanding Natural Beauty, a Conservation Area and with listed buildings, we needed to find a solution to store our wine without building afresh or making any material differences to the current buildings. MTCSS were amazingly flexible. They worked with us to develop a solution that fitted inside one of our outbuildings. Given the limitations on space and the requirement to have racking suitable for pallets, virtually everything about the project had to be bespoke but Darren never lost patience with the endless queries in the planning phase. Once on site, the team was professional, friendly, flexible and quick. They have delivered a solution which is perfect for our needs and exceeds our expectations. We are at the smaller end of their usual customer base, but we were never made to feel as though we were any less important than a major supermarket chain. We would certainly recommend them to anybody needing a controlled climate for storage (or any other reason)'

Chris Rudd, Frank Rudd & Sons
" From the initial enquiry to project completion, the team at MTCSS were both prompt and professional - delivering exactly to our requirements. " Chris Rudd, Frank Rudd & Sons Office Installation

Cold Room Refurbishment at Steve's Family Butchers
Steves Family Butchers now has a fantastic refurbished cold room, which actually looks like a whole new cold room thanks to MTcss cold storage solutions. We found they responded in a very quick and helpful manner which meant that they communicated well with us and kept us informed well. The refurbishment was completed to a very high standard in a professional manner. We are exceptionally pleased with the service that we received.

Farmer Jeremy Price of Oakchurch Farm
"We have been very pleased with their approach, management and timely manner in which the project has been competed, extremely pleased."

Farmer Jeremy Price of Oakchurch Farm
"We have been very pleased with their approach, management and timely manner in which the project has been competed, extremely pleased."