Energy Saving Rapid Roll Doors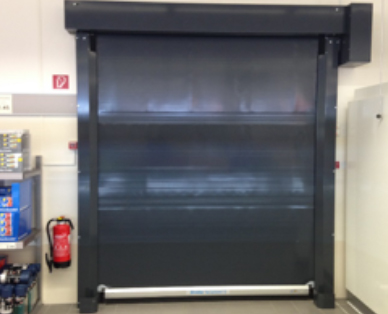 With the doors to your business unit continually opening and closing, speed of access can affect the efficiency of your business and the cost of heating the business unit or warehouse can also be affected.
So how can Rapid Roll doors improve the ease of access and reduce your energy costs.
With the ever increasing cost of fuel, companies and business owners are doing everything necessary to insulate their premises and help reduce heat loss & energy costs. This includes installing insulated roller shutters for windows and doors, draft excluders, cavity wall insulation etc..
In addition to these energy saving initiatives, it is worth considering Rapid Roll Doors for your business premises. This is especially relevant when the door to your industrial warehouse or business unit is opening and closing repeatedly throughout the day. By installing High Speed Doors that are able to open and close quickly businesses can help reduce heat loss as well as increase the efficiency of their operation.
A Rapid Roll Door as the main vehicular entrance to your business unit not only improves efficiency of the workplace, it will reduce your energy costs & improve employee welfare. This is due to the speed of operation as they open and close so quickly there is much less time for heat to escape, thus maintaining the temperature in your building. Rapid Roll doors feature an automatic timed closure facility which limit the door open time to a minimum. At up to 6 times faster operation than conventional Roller Shutter Doors the energy savings can be significant.
Every high-speed door requires approved safety device if the door closes automatically. All doors supplied & installed by MTCSS are fully compliant to all European Norms, particularly EN 13241.
Internal Rapid Roll Door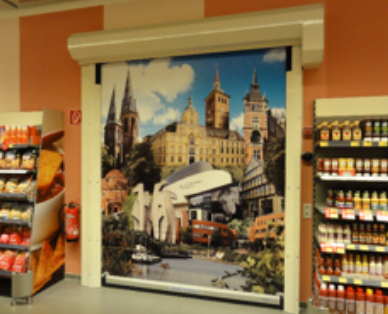 Suitable for all areas with no influence from the eternal elements including:-
Industrial warehouses
Supermarkets
Logistics buildings
Clean rooms
Food Preparation
· Cold storage & Freezer units
Suitable for medium-sized door openings up to 4.5M square.
Opens at up to 1.5 m/s, closes at 0.5 m/s Opening and closing speed adjustable by means of frequency converter drive system Anti crash system to overcome minor impact damage. The curtain will automatically re-locate itself into the side guides
Benefits
Self-supporting construction
Extremely quiet running characteristics
Aesthetic design
Clear PVC vision panels
Automatic timed closure
Construction Options
Galvanised steel
Stainless steel
Powder-coated steel
External Rapid Roll Doors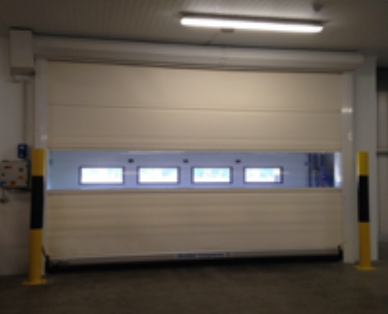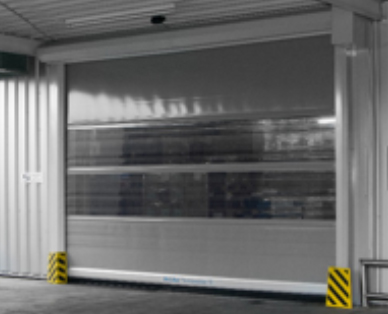 Heavy Duty Rapid Roll doors are suitable for the ingress and egress of buildings that are in constant use with vehicles or staff.
Suitable for medium-sized door openings up to 6,500 x 6,500 mm
Opens at 1.5 m/s, closes at 0.5 m/s
Opening and closing speed adjustable via frequency converter
Withstands wind forces of up to 60 km/h
Wind support systems with roller guides to suit opening size
Clear PVC vision panels available
Automatic timed closure
Material options
Galvanised
Stainless steel
powder-coated
All rapid roll doors are suitable for activation by means of:-
Induction Loops, Radar motion detectors, Radio control, Photo electric cell, push buttons etc.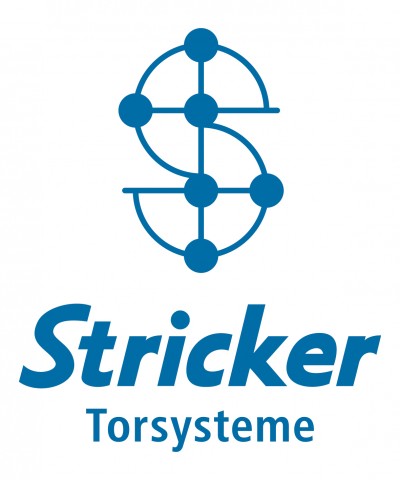 For more information please have a look at the Stricker Torsysteme website.