Roller shutters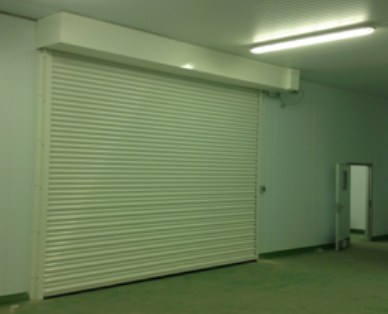 Doors supplied up to 6500 mm W x 6500 mm H, flag guide set up as standard. No end plates. High quality pedestal bearings – the shaft does not run in direct contact with rough castings. Direct Drive Roller Shutters are pre-wired for easy installation and include a 3 phase E & N inverter plug allowing polarity to be changed easily and safely. A 16 amp socket must be provided within 1 metre of the motor drive side of the door 1500 mm from finished floor level.
Industrial 3 Ph 230/400v motor.
Nominal current: 5.2/3 amps.
Motor protection class: IP54.
Duty rating: 60%.
Emergency hand chain (operable from floor level).
Fully pre-wired open/stop/close push button control.
Low level 24 volt control.
Auto close function.
Photocell connections.
Impulse and Deadman operation.
Safety edge connections without additional relay.
Option of radio control with timed return.
Fire Shutters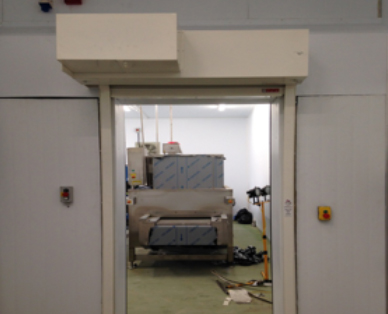 The Fire Resistant Roller Shutter Doors have been tested in accordance with BS476: part 22: 1987 and is assessed to a maximum width of 7000 mm and maximum height of 7000 mm to give up to two hours fire protection. These assessments were undertaken to the Loss Prevention Council guidelines, test report number TE 92440.
The shutter curtain is constructed from interlocking galvanised steel laths and a heavier duty manufactured bottom rail, running in steel side channels, mounted on mild steel support angles which are bolted to the structure. The curtain weight is supported from a suitable steel tube barrel assembly at high level, running on steel bearings. The barrel assembly is supported between mild steel endplates in a flag guide arrangement and driven through gears. A galvanised steel coil casing and flame trap fascia are provided as standard.
Manual operation by means of continuous galvanised haul chain for opening and a pull cord disengage device to give controlled descent on closing. Due to the gearing within the controlled descent operator, the manual operation is a slow process and is designed for occasional use only.
Electrical operation is by means of a high quality single or three phase controlled descent operator. All controls are 24-volt low voltage and have open, close and emergency stop button as standard. Emergency manual override is provided as standard to allow operation of the door in case of power failure.
High Speed Roller Shutters.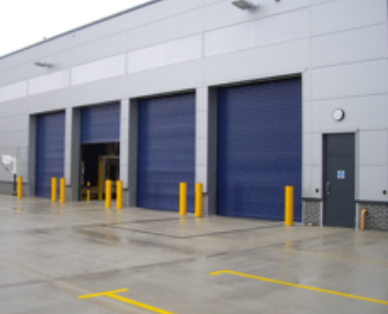 High speed insulated door is the most economical solution for frequently used access to a building that also combines speed with security.
Designed for external applications where speed, insulation and security are necessary. Fully automatic door with smart door control system with built in soft start and stop operation.
Benefits include. Low maintenance, Built in safety break, Direct drive to roller axle
Motor controls built on with Manual override via low level chain.
Conforms to all EC regulations, Maximum draught prevention.
Full range of RAL colours available.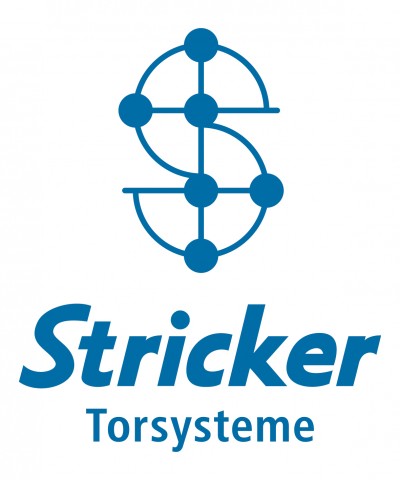 For more information please have a look at the Stricker Torsysteme website.