Testimonials
'Brabourne Wine is a small, family run vineyard in Kent. In an Area of Outstanding Natural Beauty, a Conservation Area and with listed buildings, we needed to find a solution to store our wine without building afresh or making any material differences to the current buildings. MTCSS were amazingly flexible. They worked with us to develop a solution that fitted inside one of our outbuildings. Given the limitations on space and the requirement to have racking suitable for pallets, virtually everything about the project had to be bespoke but Darren never lost patience with the endless queries in the planning phase. Once on site, the team was professional, friendly, flexible and quick. They have delivered a solution which is perfect for our needs and exceeds our expectations. We are at the smaller end of their usual customer base, but we were never made to feel as though we were any less important than a major supermarket chain. We would certainly recommend them to anybody needing a controlled climate for storage (or any other reason)'
– Catherine Hester Fenwick, Ambient storage at Brabourne Wines 2021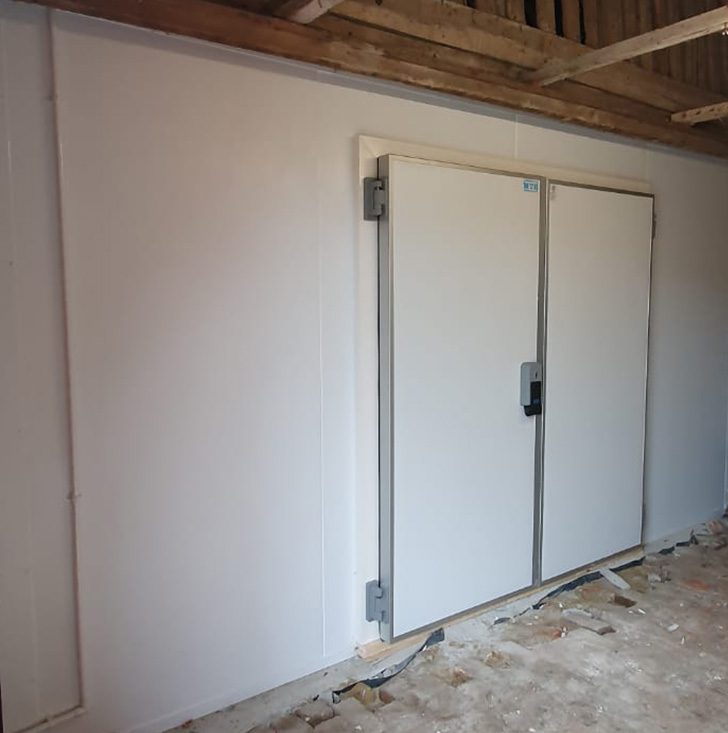 ---
'Thank you to everyone at MTCSS for the wonderful job they all made of our new freezer and cutting room, it really is a first class job! It's made our day to day working so much better and we wouldn't hesitate in recommending you to anyone for any cold storage and refrigeration work!
They went above and beyond their jobs by repairing our sliding door on our hanging fridge!'
– Tony Gabb, Freezer & Cutting Room installation at Cam Catering Butchers 2021
---
'Everything was great from MTCSS – the guys turned up on site exactly when you said they would and did a fantastic job. I wouldn't hesitate to recommend or use you in the future so thank you!'
– Matthew Taylor, Cold Room Refurbishment at Browns on the Quay 2021
---
'We are very pleased with the whole process of working with MTCSS, form the initial quote, site visit, the chaps who came to build it and, of course, dealing with Laura in the sales office. I can highly recommend them!'
– Tim Woolnough, Cold room installation at the Kings Head 2021
---
"Efficient, reliable cold storage solutions from local experts I trust implicitly to meet our supply and installation needs.
MTCSS have supplied and installed our cold rooms, preparation and packing rooms and blast chiller at Top Barn Farm. Without fail they come in on price, delivery and installation and work in an efficient, dedicated way to manage and complete each project successfully. The fact they are local in Worcestershire means they always respond quickly with a rapid, reliable service."
– Top Barn Farm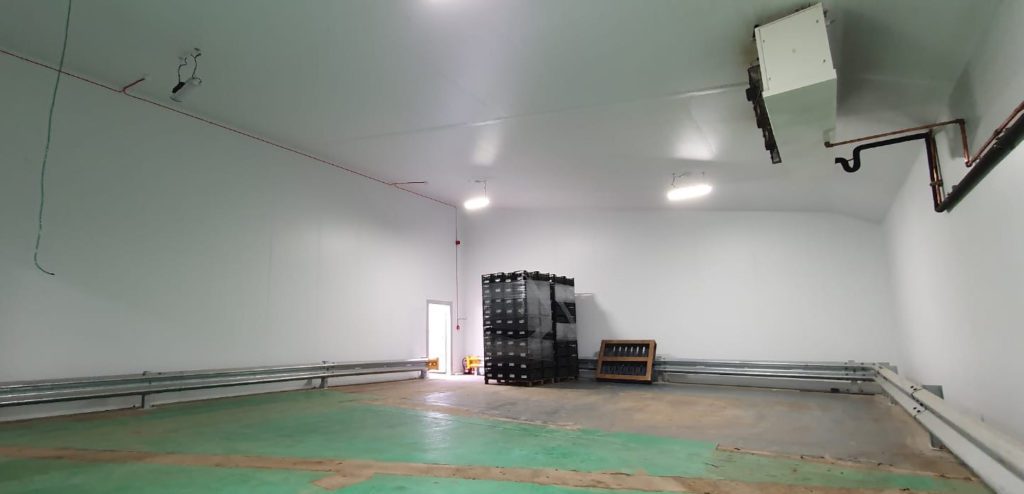 ---
Foodshare Maidenhead is concerned to provide as nutritious a diet as we can to the people we support. Most of the charity's small income is spent on purchasing fresh food, to supplement the package food kindly donated by the local public. Recently we have started to obtain supermarkets' surplus food, with the ambition to both reduce food wastage and lessen food poverty. However, dealing with an increasing volume of fresh and chilled food presents a challenge.
Having a modular coldroom not only increases our storage capacity, but it makes the handling and management of these food stocks far easier than using conventional refrigerators, so we can be confident about food safety. It's due to the generosity of MTCSS that a suitable coldroom became viable for the charity. Having this asset is a big step forward for Foodshare being able to extend its support and deal with the rising demand.
– Lester Tanner, Foodshare Maidenhead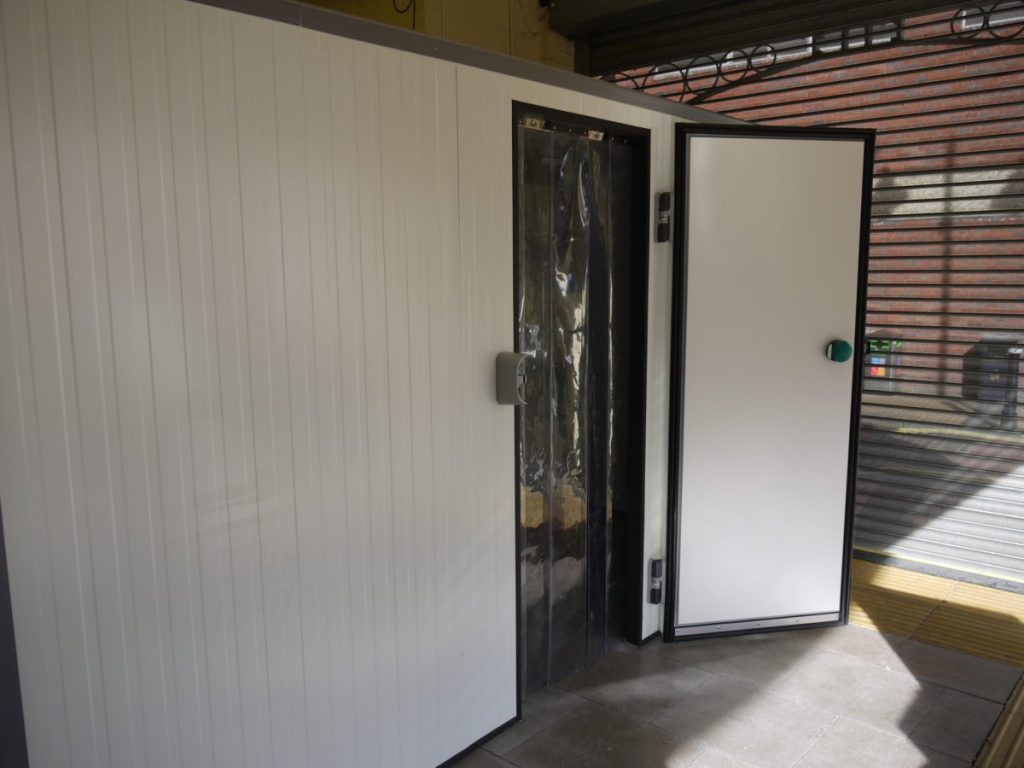 ---
" From the initial enquiry to project completion, the team at MTCSS were both prompt and professional – delivering exactly to our requirements. "
– Chris Rudd, Frank Rudd & Sons Office Installation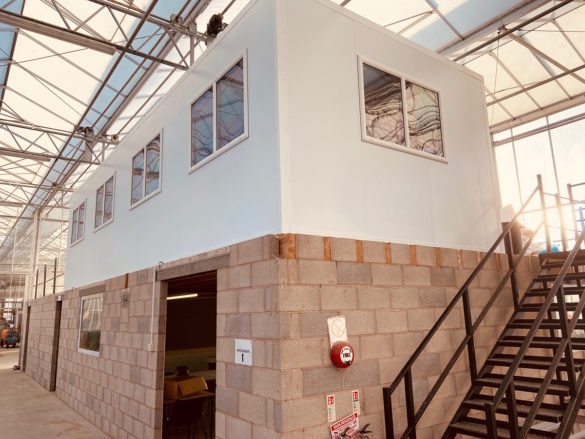 ---
MTCSS were great to work with, Darren made the long trip up North for meetings and introduced Mike as our Site Manager before the work started. They took the time to explain to me exactly how the new build would connect our current outbuilding and we modified the drawings and tweaked the layout as the project progressed.
The final building is great to work in, and adds so much capacity for my business, allowing us to expand over the coming year. It makes such a different having a walk in chiller and freezer rather than using lots of stand alone units. The new prep room with window is a lovely space to work in.
Thanks to everyone at MTCSS!
– Martha, Forge Bakehouse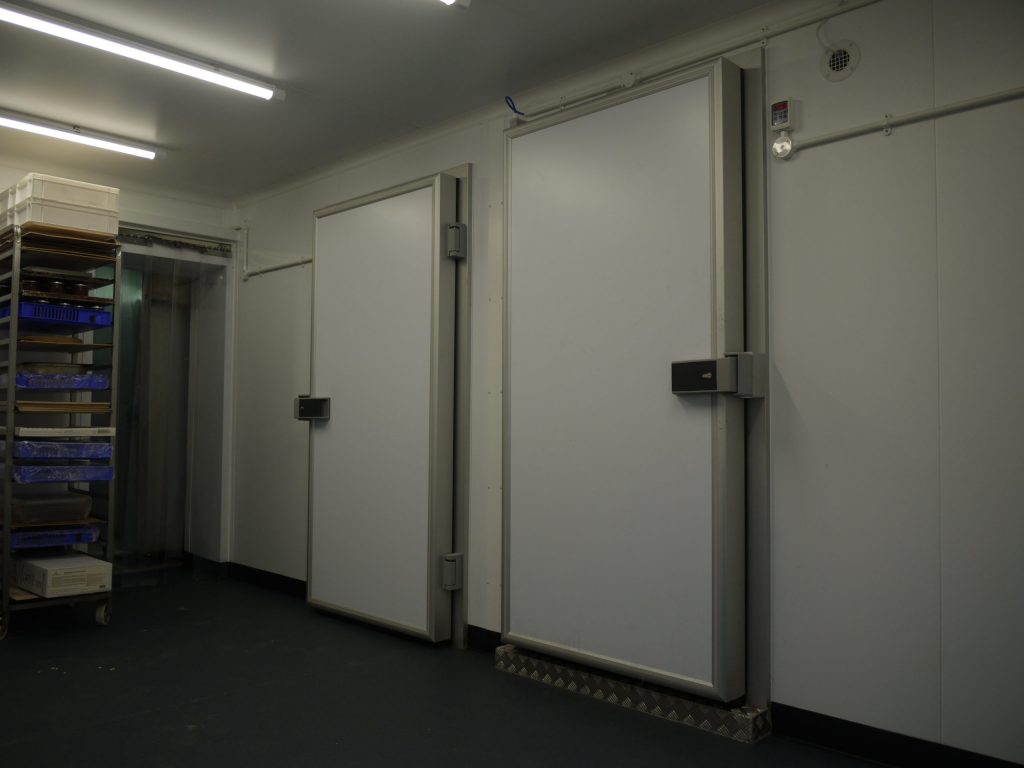 ---
MTCSS were recommended to me as a company who could offer me a solution for a make room and ageing room for my cheese making business. The MTCSS team worked closely with me to understand how we could utilise the space in my home most effectively. The final installation suited my requirements and Feltham's Farm Cheeses is now up and running, making a unique, artisan washed-rind soft, blue cheese.
– Marcus Fergusson, Feltham's Farm
---
Our vision was to achieve a high specification site to fit the needs and profile of customers here in rural Gloucestershire. We believe that J&M and MTCSS have more than achieved that for us, for both front of house and behind the scenes.
Fittings such as Smeva counters display and store our meats to perfection, they have developed and installed a data management system for temperature control, and UV disinfecters and a heat recovery system are all in place.
At every stage Martin, Gaetan and their teams have been pro-actively helpful and demonstrated appropriate expertise for this build. Their strategic planning has resulted in a site that is future proofed to meet our plans.
– Richard Hawes, Jesse Smith Butchers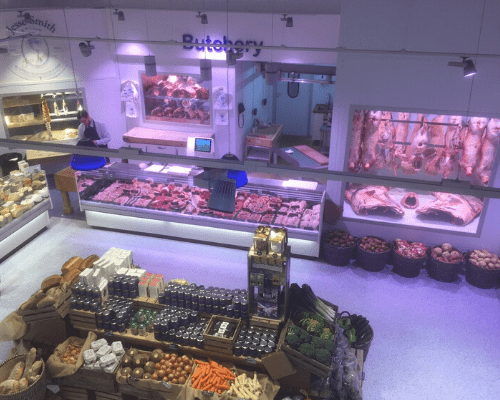 ---
Steves Family Butchers now has a fantastic refurbished cold room, which actually looks like a whole new cold room thanks to MTcss cold storage solutions. We found they responded in a very quick and helpful manner which meant that they communicated well with us and kept us informed well. The refurbishment was completed to a very high standard in a professional manner. We are exceptionally pleased with the service that we received.
– Cold Room Refurbishment at Steve's Family Butchers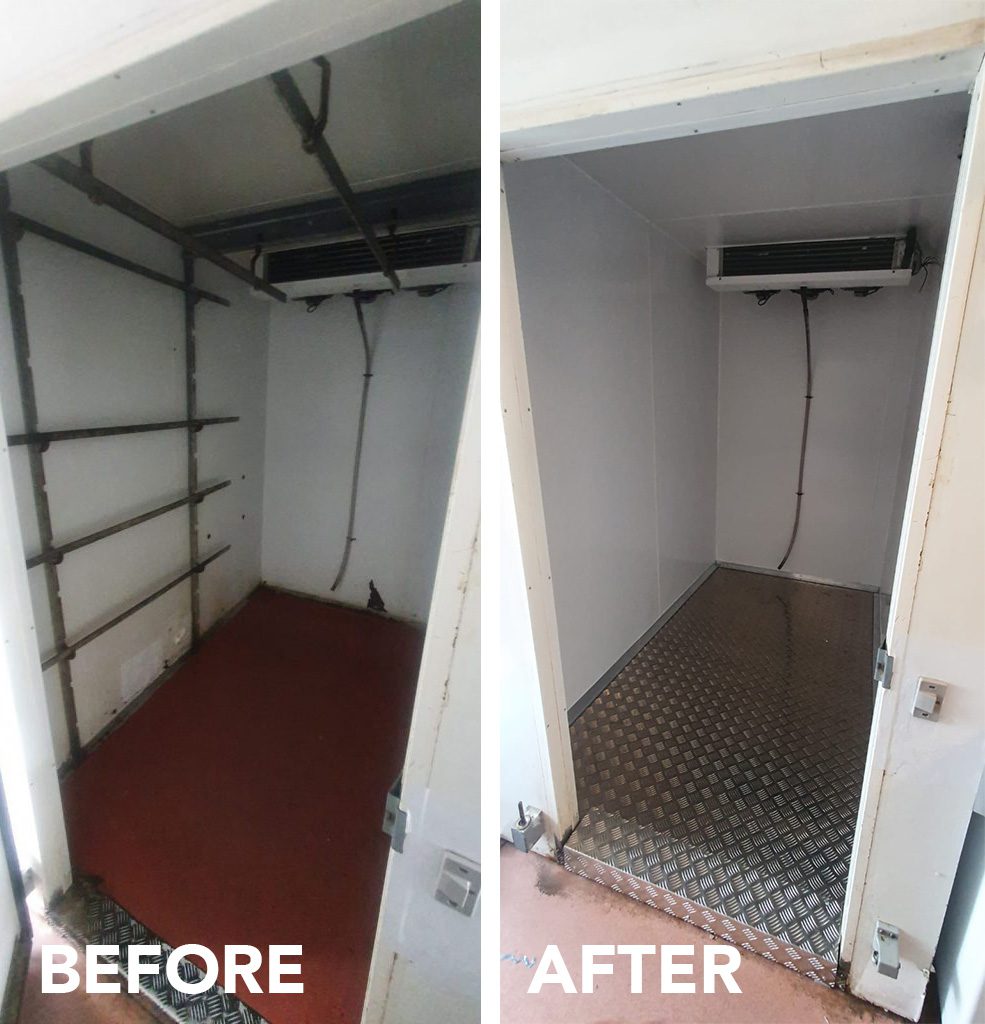 ---
"We have been very pleased with their approach, management and timely manner in which the project has been competed, extremely pleased."
– Farmer Jeremy Price of Oakchurch Farm
---
"I was very impressed with the professionalism and high standard of workmanship MTCSS provided as well as starting and completing the job within the time frame set out. This is very important to my planning and facilitated the smooth completion of the broader works. I would recommend MTCSS to anyone who asks"
– Len Wright Salads' Operations Manager Mark Blane
---
"Where once the runner bean market was declining, the market for sliced beans is now significantly up. To meet this demand, we need high quality, reliable products, but also an after sales service that is efficient. We put a lot of trust in MTCSS because they are experts in their field. I tell them what I need the products to do and they do it."
– Mrs Caroline Green at A&S Green & Co.