Fr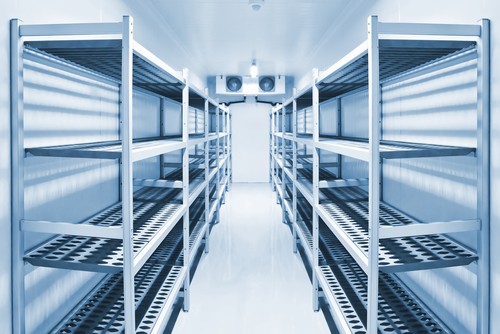 idges come in all sizes whether you need a small fridge to keep your beer cold or a huge industrial fridge to keep the food needed for a restaurant chilled. Some however are truly enormous, so where are the biggest fridges in the world found?
You might be surprised to learn that, according to The Guinness Book of Records, the largest fridge in the world is actually located in the Hadron Collider. This magnificent machine has 9,300 magnets inside it which need to be cooled to -271.3C to keep it operating. It achieves this feat by adding 10,800 tonnes of liquid nitrogen and 60 tonnes of liquid helium. That's a lot of effort to keep it cold!
The Philadelphia Wholesale Produce Market is also one of the biggest fridges in the world. In fact, it's nicknamed the 'world's largest refrigerator' thanks for the most part to its 2,800 tonne refrigeration system. Articulated lorries can back up to the facility and deliver fresh produce straight into a fridge and members of the public and traders can buy direct from the stall holders inside.
Over in Russia, there's another of the world's largest fridges. This chilled behemoth in the city of Samara was converted from a mine in 1939 when the Soviet authorities decided to store fishes in it during the Second World War. Today, it can hold 16,400 tonnes – or 200 railway carriages – of food at any one time in underground stores cooled to -26C by Freon gas-powered refrigeration units.
Outside of the scientific and industrial worlds, you probably won't be surprised to learn it's the Americans that have the biggest fridges in their homes. The average size of a domestic fridge in the USA is a whopping 22.5 cubic feet, compared to Europe where it's a much-more slender 9.7 cubic feet. Stores such as Sears and Walmart sell massive refrigerator units that can measure over 30 cubic metres which that means American families can fit large pizza boxes whole inside their fridges and store more food than ever before. It's also said some domestic fridges in the USA can hold a whole cow though definitely this isn't the norm.