Before investing in a refrigerated door or spare part for your cold room, it's worth conducting a little research first. You want to be sure you have browsed the full range of products currently available and made the right decision. Such products have the potential to either significantly improve or reduce the efficacy of your cold storage and, as such, they should be selected with care.
Here at MTCSS, our experts have acquired over 50 years of collective experience in cold storage rooms and, during this time, they have thoroughly researched the market. They have developed a strong understanding of the industry, including which manufacturers and products are best and – with this in mind – they are incredibly proud to be a UK agent for Italian manufacturers, MTH.
In the following blog, we take a look at the main reasons why MTH is held in such high regard by our team and explore why you should invest in MTH products for your cold room.
Five reasons to invest in an MTH door or cold room part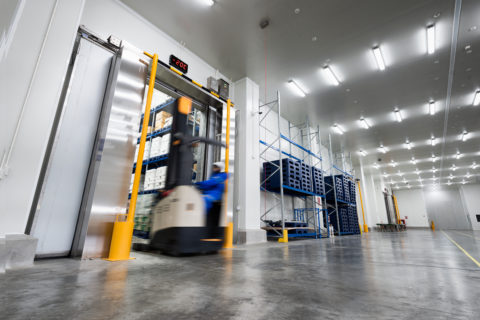 MTH is a leading global manufacturer
It may have started out in 1942 as a small company in Italy; however, over the last few decades, MTH has established itself as a major player in the world of cold storage doors. They currently produce around 20,000 doors per year, in 18 different varieties, and approximately 80% of their products are exported and sold at exclusive stores (including MTCSS) across the globe.
Products are designed with the client in mind
All refrigerated doors and cold room parts that are manufactured by MTH are subject to a vigorous research and development process. This is a company that puts the end customer at the heart of everything they do. They strive to understand the needs of their customers and, ultimately, their goal is to create a range of products that meet these needs and exceed expectations.
High-quality products are available at a competitive cost
MTH is a globally-renowned company and their refrigerated doors and cold room parts certainly live up to expectations. They are made from the highest quality materials and, despite their relatively lightweight construction, they demonstrate much better insulation than other cold room doors.
An MTH door will significantly improve the efficiency of your cold room, saving you energy and money in the long run. People are often surprised by how competitively priced they are.
MTH doors are suitable for a wide range of applications
MTH doors are capable of insulating cold rooms at 0°C to -45°C and, as such, they are suitable for many different applications in a diverse range of sectors. Whether you're looking to store pharmaceuticals in a safe environment or would like to preserve your food and drink products by chilling and freezing, there is a model in the MTH collection to suit your specific requirements.
There are a variety of options and finishes to choose from
Cold storage rooms come in all different shapes and sizes and this is something that MTH take into account. They currently supply four different types of semi-insulated and insulated door, each with a different set of features and applications that come hand-in-hand with a range of options.
For example, both horizontal and vertical designs are available, they can be built with or without a vision panel, and you can choose from a variety of metal sheet colours and stainless steel versions.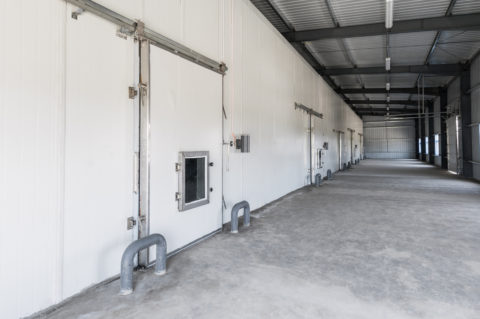 Contact MTCSS for MTH cold room products
If you would like to find out more about MTH cold room products and how they could be of benefit to you, please feel free to get in touch. Our team of experts will happily answer your questions and offer advice on the best MTH refrigerated door or cold room parts for your particular needs. So, why not call us today on 01886 833381 or send a quick email to sales@mtcss.co.uk and we will respond as soon as possible.