Be it chillers, freezers or holding rooms, meat storage, pharmaceutical, clean rooms or data rooms, in whatever size your application demands, MTCSS has the expertise to exceed your requirements from initial planning to installation.
This includes all aspects of project management, site visits, and efficient, prompt after sales services and maintenance.
Our Cold Storage Rooms are built bespoke to our customers' requirements using the very best products available, adhering to building, hygiene and fire safety standards when required.
Industrial cold rooms can boost the efficiency and service quality of your business immensely, driving down costs and reducing energy consumption – and the industrial cold rooms from MT Cold Storage Solutions provide industry-leading results at an unbeatable price.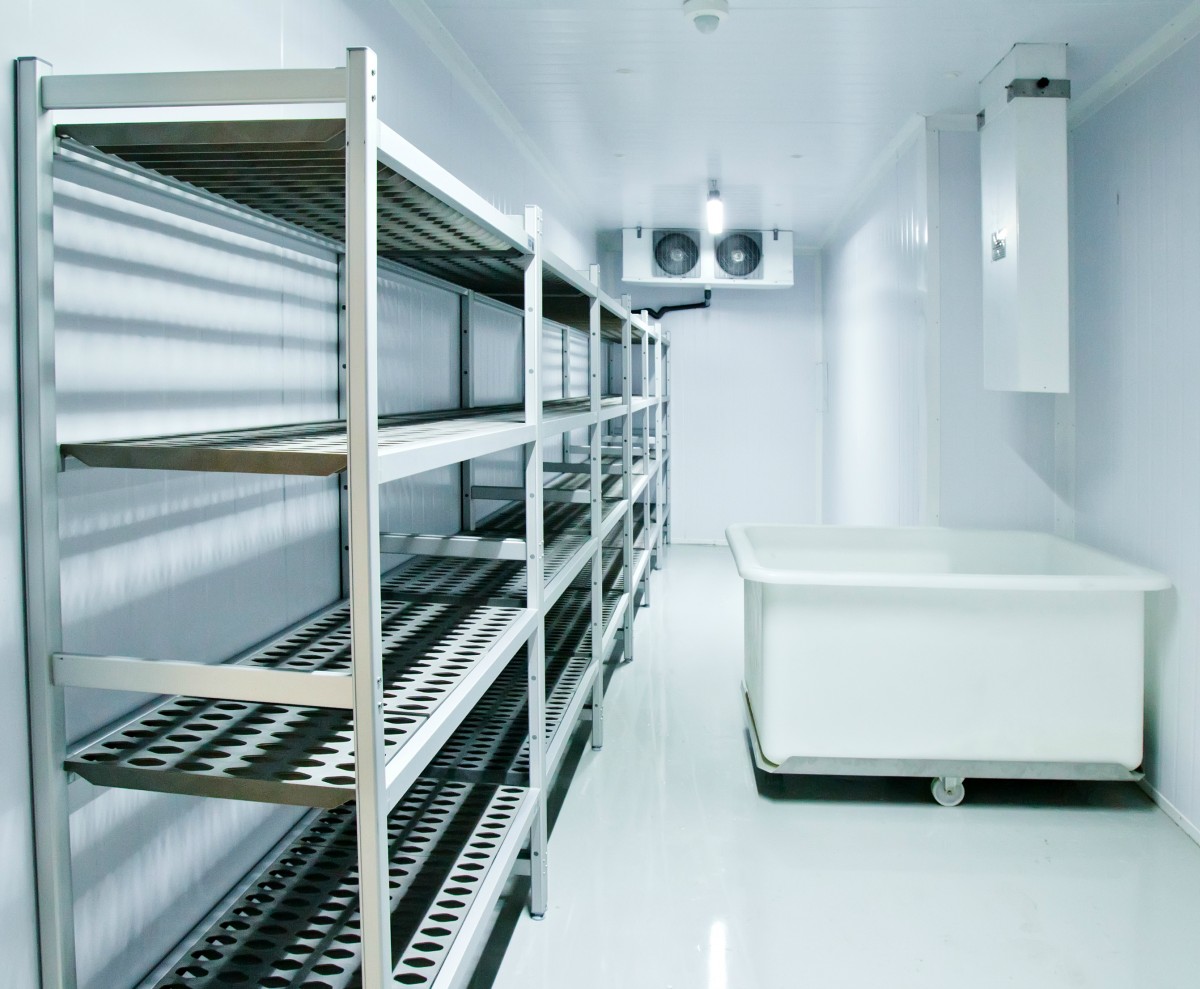 Our Process
Initial Chat
Requirements Gathering
Detailed Estimate
Project Planning
Manufacture
Install & Test
Documentation & Handover
Chill
For temperatures ranging from 0°c to +5°c
Raw food storage
Cooked food products
Smoking or curing meats and fish
Storing pre-prepared ready to eat foods
Pharmaceutical and medical products
Ideal for use in mortuaries
Storing industrial components
Freeze
For temperatures ranging from -40°c to 0°c.
Bespoke Freezers
Blast Freezers
Holding Freezers
Deep Freezers
Ideal for food product storage : storing frozen products, freezing chiller or ambient foods
Storing industrial components
Food
For temperatures ranging from +0°c to +18°c
Prevention of condensation and mould
Non-absorbent, non-toxic, durable, smooth, impervious finishes
Durable surfaces to sustain repeated cleaning and disinfection
Tight wall and floor junctions and use of suitable coving
Sealed joint gaps to prevent bacteria
How an Industrial Cold Room Can Help Your Business
The industrial cold rooms available from MTcss provide a number of advantages over conventional cold rooms – with access designed to provide the maximum energy efficiency and business streamlining in an industrial context.
Maintaining proper insulation on your cold storage prevents your cold room from becoming a heat sink – if you don't have sufficient insulation on your industrial cold room, the poor insulation will result in energy loss as the cold room draws thermal energy from the outside area, raising the internal temperature and forcing your refrigeration unit to work harder to compensate. This can result in a much higher energy bill, increased wear and tear on your cooling unit and reduced cold storage consistency – but a purpose-built, industry-gold-standard industrial cold room from MT Cold Storage Solutions can prevent this.
In addition, our industrial cold rooms are tailored to your needs, with access solutions that fit your business and preserve the interior temperature of your cold room – whether you need pedestrian access, trolley access or even forklifts and delivery trucks to be able to access the cold room.
MT Cold Storage Solutions also provides completely bespoke cold storage solutions – so whatever your requirements, and whatever your industry, get in touch to see what we can do for you!
Contact MTcss For Industrial Cold Rooms Today!
If you would like to know more about our industrial cold rooms, cold room access and installation, you can get in touch with MTcss at any time by calling our head office contact number, 01886 833381, or message us directly on our online contact form!
Our expert team has been providing industry-leading cold room solutions for years, supplying a huge range of industries with the industrial cold rooms they need. Whatever your industrial cold storage needs, MTcss will be able to help – so contact us today. Our expert head office staff will be happy to answer any questions which you may have, and can provide any advice which you may need to ensure you find the best industrial cold room for your needs.
You can also request a free, no-obligation quote on an industrial cold room or industrial cold room hardware by calling the same number or contacting us directly – and if you would like to place an order or talk about an existing cold room installation, just let us know!
We look forward to exceeding your expectations!