Cold Room Door & Wall Protection
Is your cold room looking tired…? Does it have damage and dents to the doors and walls? MTCSS can help bring your cold room back to life and looking like new again!
MTCSS offer door and wall protection for chiller and freezer cold rooms to ensure your cold room maintains it's aesthetic appearance and adheres to Health & Safety regulations. We can provide hygienic planking, 5 bar wall & door protection and ancillaries for walk in cold rooms – MTCSS also offer cold room refurbishment!
5 Bar Wall & Door Protection
5 bar aluminium tread plate can be utilised to ensure that walls and doors are safeguarded from potential impact damage caused by cages, pump trucks and trolleys internally and externally! It can also be used to cover existing damage and protect your chiller or freezer cold room from future impact damage.
5 bar protection wall and door protection can be cut to suit and delivered based on your specific needs. We can also fabricate specific angles & shapes from 5 bar aluminium if you have a particular requirement or design in mind. So whatever the size of your cold room and door, MTCSS can provide a solution to protect your cold room!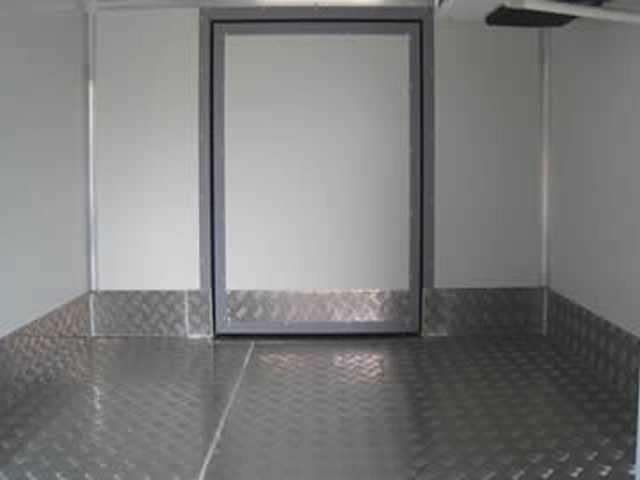 Before Wall & Door Protection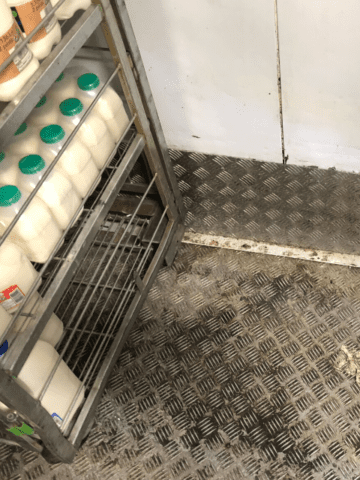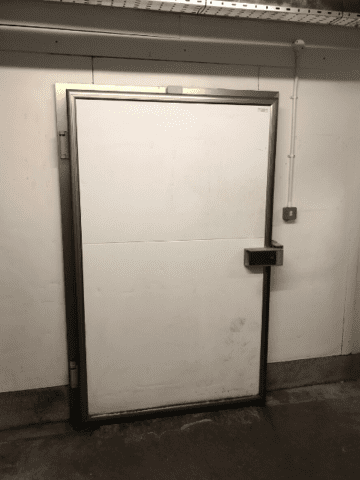 After Wall & Door Protection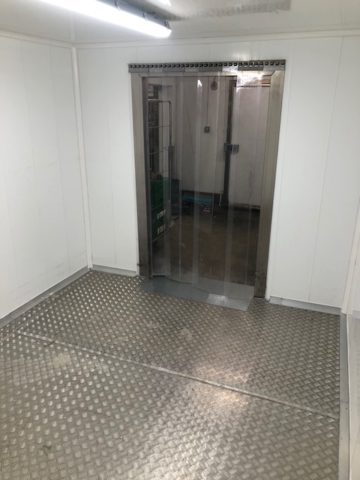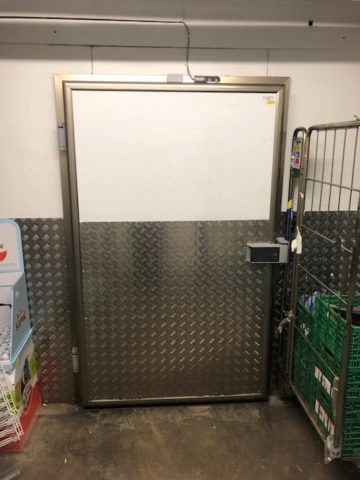 ---
Ancillaries
Aluminium Angle Extrusion
Aluminium angle can be supplied in a variety of sizes. Perfect for internal and external corner protection for cold rooms, as well lining the perimeter of a cold room when laying a new floor. Aluminium angle can also be used to line cold room door ways and as a cold room door frame heater cover.
Aluminium angle is available for next day delivery and can be ordered by the metre. We can even cut to suit upon request.
Sizes available:
50mm x 50mm x 3mm thick aluminium angle
38mm x 38mm x 3mm thick aluminium angle
25mm x 25mm x 3mm thick aluminium angle
White Food Safe Sheeting, Flashings and Trims
White food safe coated steel offers excellent resistance against corrosion as well as a fitting and eye pleasing appearance. White food safe sheeting and flashings are essential in ensuring your cold room has a clean and comprehensive finish, internally and externally.
We are able to supply full sheets of white food safe sheet at 2500mm x 1250mm for next day delivery.
Specific fabrications can also be fashioned upon request to suit the needs of your cold room.
We also offer a number of standardised white food safe trims readily available for next day delivery. The following link contains a list of these trims and their sizes https://mtcss.co.uk/parts/profiles/
Fixings & Sealants
All the above options are available to be supplied with suitable fixings and sealants upon request.
You can view our sealants, along with other ancillaries, in Spares and Products.
If you would like to enquire for any of the above products please email spares@mtcss.co.uk or call 01886 358259.