Cold Room Doors
When you are investing in cold storage, it is important not to overlook the door. A key piece of your cold room insulation, a good-quality insulated cold room door can make the difference between a well-optimised, efficient, cost-effective cold room and an expensive problem. It is important that you choose the correct cold room door.
Luckily, MT Cold Storage Solutions are here to help. Our industry-leading experience and dedicated expert team are here to help. We can provide the ideal cold room insulation for your needs, whatever they may be.
What to Consider When Choosing Cold Room Doors
When choosing cold room doors, there are a few aspects of the door to consider before making your decision. Do you need insulation at positive temperatures or for a freezer? Will the door need to handle trolleys or forklifts, or will the cold room see foot traffic only? How much space do you have for the door to operate? Do you need an automatic door?
The team at MT Cold Storage Solutions can help you to find the answers to these questions, and choose the ideal cold room door solution for your needs.
We provide the following door types:
Whatever door you require we can accommodate you. Each one has their own advantages and offers different levels of insulation.
What Level of Insulation Do You Need?
If your cold room door does not provide the required level of insulation, it presents a gap in the thermal protection of your cold room. This can then lead the room to act as a heat sink, pulling in thermal energy from the surrounding area. If the cold room is operating below the insulation rating of the door, then this is more likely to happen, warming up the inside of your cold room and forcing your cooling unit to work harder in response. This has a knock-on effect on your energy bills, maintenance requirements, and the quality of your cold storage.
It is imperative you make sure you choose a thermal insulated door that is appropriate to the temperature of the room you are going to be cooling. MTCSS has a full range of insulated doors available, to suit whatever temperature requirements you have.
MTCSS also supply and install a range of high speed doors to suit various applications, including chiller, freezer and food environments!
The door chosen will also have an effect on access to your cold storage area. Consider whether your cold room will need to be accessible to trolleys or forklifts, or whether the demands of your business make quick access necessary. The door should ideally also be closed for the maximum amount of time possible, to preserve insulation, so you may also wish to look into rapid rise or roller-shutter doors available from MTCSS. This will allow you to make sure your cold room remains insulated no matter how busy it is.
MTcss can provide a wide range of cold storage solutions to our customers, including bespoke solutions to fit specialist requirements, whatever they may be. To speak to one of our experts, you can get in touch on the phone number below and let us know what you need or arrange a site visit – our experts will be happy to help you find the ideal cold room door solution for your business.
If you would like to know more about the cold room doors available from MT Cold Storage Solutions, you can get in touch with the cold storage experts at our head office by calling our dedicated contact line, 01886 481 048, or by sending us a direct message on our contact form, found on the Contact Us page of this site, and we'll get back to you as soon as we can!
The cold room experts at our head office are the industry-leading experts in cold room design and installation, and can answer any questions you may have, about your cold room doors or any other refrigeration topic. Able to use their extensive industry experience to provide you with advice and guidance where necessary, you can rely on the MT Cold Storage experts to help you find the ideal cold storage solution.
Get in touch with us today on 01886 481 048 to see what we can do for you! Alternatively you can reach out to us via sales@mtcss.co.uk.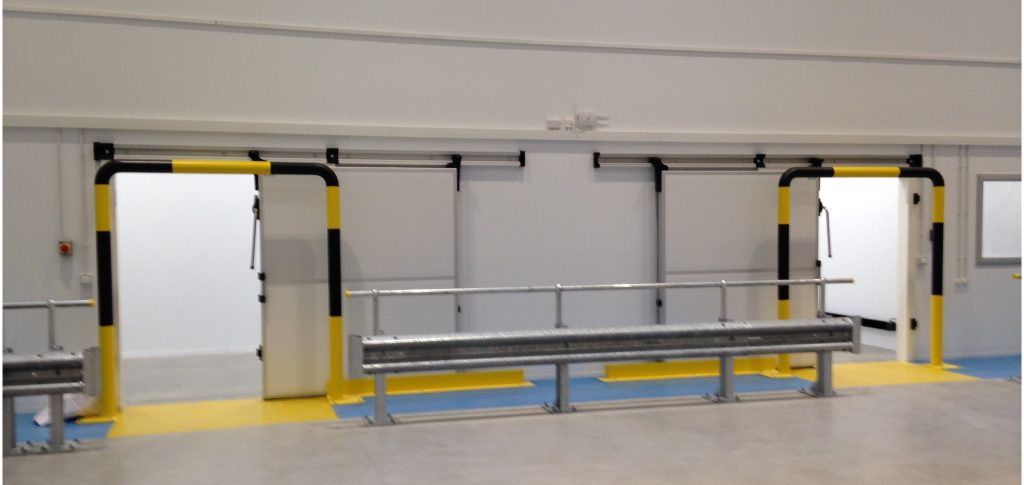 Sliding Doors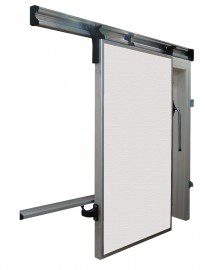 Our range of Sliding doors to suit all applications for negative and positive temperatures.
Hinged Doors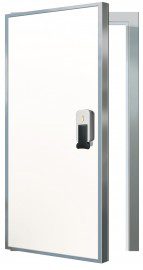 Our extensive Range of Hinged doors to suit all applications for negative and positive temperatures.
Service Doors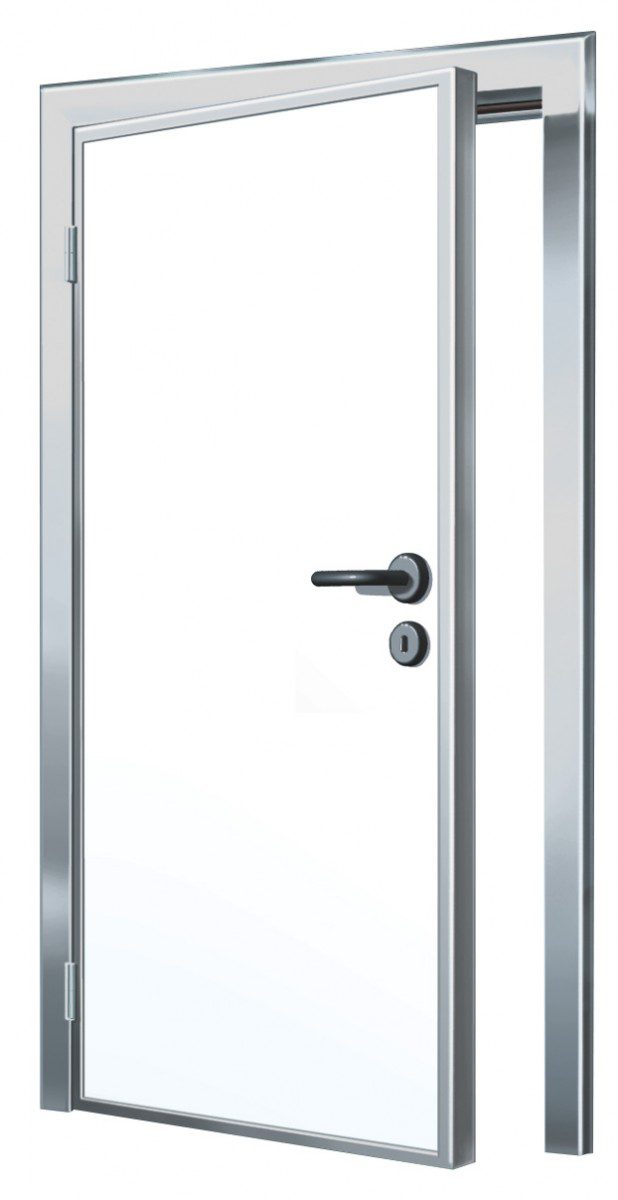 Our range of Service doors are typically used for technical areas, offices and toilets.
Video…
Watch this video of the MTH Door Overview.

Catherine Hester Fenwick, Ambient storage at Brabourne Wines 2021
'Brabourne Wine is a small, family run vineyard in Kent. In an Area of Outstanding Natural Beauty, a Conservation Area and with listed buildings, we needed to find a solution to store our wine without building afresh or making any material differences to the current buildings. MTCSS were amazingly flexible. They worked with us to develop a solution that fitted inside one of our outbuildings. Given the limitations on space and the requirement to have racking suitable for pallets, virtually everything about the project had to be bespoke but Darren never lost patience with the endless queries in the planning phase. Once on site, the team was professional, friendly, flexible and quick. They have delivered a solution which is perfect for our needs and exceeds our expectations. We are at the smaller end of their usual customer base, but we were never made to feel as though we were any less important than a major supermarket chain. We would certainly recommend them to anybody needing a controlled climate for storage (or any other reason)'

Chris Rudd, Frank Rudd & Sons
" From the initial enquiry to project completion, the team at MTCSS were both prompt and professional - delivering exactly to our requirements. " Chris Rudd, Frank Rudd & Sons Office Installation

Cold Room Refurbishment at Steve's Family Butchers
Steves Family Butchers now has a fantastic refurbished cold room, which actually looks like a whole new cold room thanks to MTcss cold storage solutions. We found they responded in a very quick and helpful manner which meant that they communicated well with us and kept us informed well. The refurbishment was completed to a very high standard in a professional manner. We are exceptionally pleased with the service that we received.

Farmer Jeremy Price of Oakchurch Farm
"We have been very pleased with their approach, management and timely manner in which the project has been competed, extremely pleased."

Farmer Jeremy Price of Oakchurch Farm
"We have been very pleased with their approach, management and timely manner in which the project has been competed, extremely pleased."