Thermal Insulated Solutions
If your business could benefit from a thermal insulation solution, you're definitely in the right place. MTCSS can provide a wide range of thermal insulated solutions, from insulated curtains and doors to temporary cold storage, these products offer increased insulation to keep your products protected.
As part of our spares & parts department, we offer an extensive range of thermal insulation products; all of which are constructed from Tempro® fabric and lead to significant long-term savings.
What are Tempro® Thermal Insulation Products?
Tempro® is a lightweight insulation material that demonstrates exceptional thermal properties. Standing at the very forefront of innovation, it's unique construction successfully traps air and creates energy-efficient insulating gaps in the material. These insulating gaps then act as a barrier, reducing convection and preventing warm air from mixing freely with cool air. Tempro® fabric also has a fire-resistant make-up. It is tested in an independent laboratory, thus ensuring that it lives up to expectations, and it is guaranteed to provide thermal insulation for its lifetime.
Thermal insulation solutions, such as Tempro®, are utilised across a wide range of different industries, including food retail and processing, agriculture, logistics and the NHS – to name just a few. The thermal insulation products available at MTCSS have a number of useful applications. For example, insulated curtains offer a revolutionary alternative to plastic strip curtains and flip-flap insulated doors are a fantastic replacement for "night doors". We also stock a range of instant chilled storage solutions.
MTCSS demonstrate exceptional knowledge and understanding when it comes to picking out the best thermal insulation solution for you. So why not browse through the categories below, take a look at our full range of thermal insulation products, and make an enquiry using the on page form.
MTCSS' Range of Insulated Products
MTCSS have a wide range of thermal insulated products to help your business, including :
• insulated curtains – an alternative to PVC curtains to help maintain internal temperatures for chillers and freezers
• sliding insulated curtains – sliding curtains for chillers and freezers for easier access to your cold rooms
• vehicle insulated curtains – to maintain internal temperatures of refrigerated vehicles
• insulated doors – batter through insulated doors, these are used across the UK in supermarkets and retail stores
• temporary cold storage – 'instant' cold storage units, including temporary mortuary units
Enquire About Thermal Insulated Solutions
Cold Stop Insulated Curtains
The Cold Stop Insulated Curtains offers better insulation than standard PVC strip curtains and are perfect for chiller & freezer cold rooms
Available in standard widths of 300m and bespoke heights, with or without vision panels
Ideal for a variety of industries, including food & drink retail, warehousing & distribution and more…
Bio-gard Antibacterial Curtains
Bio-gard curtains are enriched with SteriTouch – to help reduce the risk of spreading diseases and pandemics
Tailor-made to fit any size door way
Ideal for pharmaceutical storage, laboratories, clean rooms and more…
Insulated Curtains for Refrigerated Vehicles
Insulated flexible barriers to reduce energy loss from the back of a chilled or frozen vehicle
Provide easy access during loading and unloading when the vehicle rear doors are open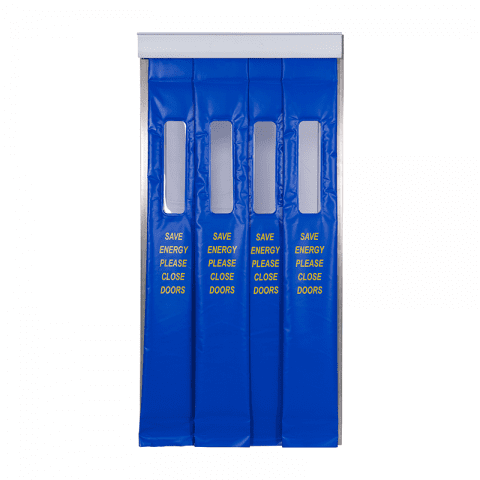 Insulated Flip Flap Door
A light weight, user friendly insulated door as a replacement for 'night doors'
Reduces the build up of ice
Reduces running costs and physical effort
Ideal for freezer applications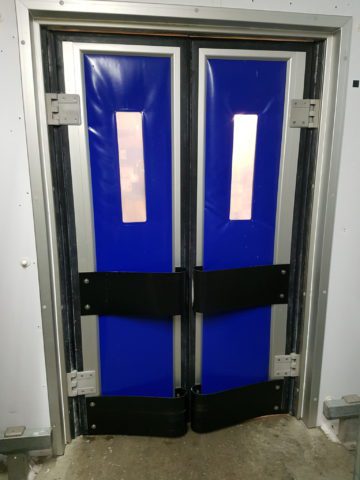 Temperature Controlled Zone
Instant chilled storage to divide temperatures & environments
Installed within a matter of hours and operational within minutes
Available in any shape or size
Cold Cube
Instant chilled space providing up to 7m3 chilled storage space
Runs from a 3 amp phase supply
A temperature of 2°C is usually achieved in under 15 minutes
Available with or without racking / shelving