Instant Chilled Storage
Need temperature controlled storage fast? We have a solution.
Whether you require a storage solution to protect your products from external temperatures, whilst your existing cold room is being replaced or refurbishment; or you just require a temporary chiller or freezer cold room which can be moved with ease – we can provide Instant Chilled Storage which can be up and running within hours.
Temperature Controlled Zone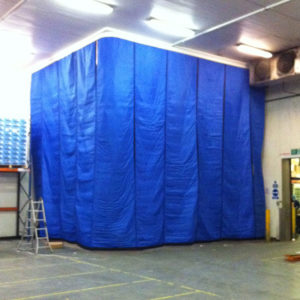 An instant chilled storage space to divide temperatures and environment
Installed within hours and operational within minutes
Available in any shape or size