A cold storage room is a great place to store fruits and vegetables, as well as other products, as they prolong the life and help prevent spoilage of foods. Cold Rooms are a great idea as they will keep items much cooler than regular room temperature. This makes cold storage rooms and cooler rooms refrigeration a great choice for storing perishable items. There are several benefits that these units provide, they are also beneficial for both personal and business use.
A Wide Range of Benefits
1. A Range of Uses
Cold storage rooms are temperature adjustable, they can be used for different functions by adjusting the temperature to change from a drying room to help control the moisture content of the products being stored to a blast freezer. These units are airtight, they will also help to protect your products from extreme temperature and weather changes that will happen outside of the unit. Another great thing about these containers having an adjustable temperature range is that they can be used as a dehumidifier to help to dry out and control the moisture content when dry storage is needed. The temperatures inside most of these units can be adjusted from a low of negative thirty degrees Celsius to a plus thirty degrees Celsius. Simply set the unit to the preferred temperature and the cool storage unit will take care of the rest.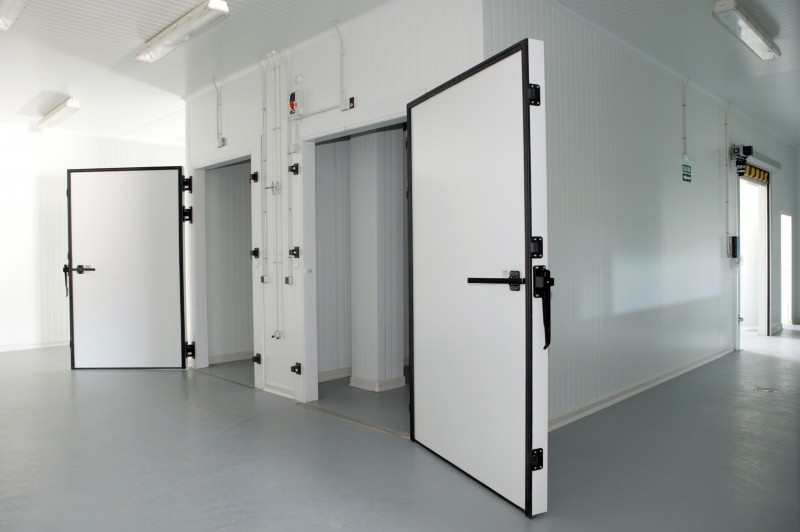 2. Customisable sizes and settings
Cooler rooms refrigeration technology has developed to the point where many different sizes and types are available for your particular need. These custom units can be fitted with the correct refrigerant system to meet the particular needs you may have. You may not need a unit that is constantly working at a freezing temperature to keep your products frozen. If this is the case a refrigeration unit is available to keep your products dry and cool. Not only can you select different refrigeration types, these units can be constructed to any shape, as well as the particular size you may need. Portable units and permanent stationary units are available in many sizes.
3. Freeing up space
Having enough space and storage is a constant challenge we all face at home and at work. Depending on the type of business you have, a cold storage room is an added challenge we face. Inside coolers can take up space that can otherwise be used for other purposes such as food preparation and cooking. Not only do these inside coolers take up a lot of space they can also raise the temperature of the rooms they are located in because of the extra heat that is produced while they are in operation. The fans and compressors of these units develop heat while they are in operation. This extra heat is eliminated from the room if a cold storage unit is used outside of the building. Not only can the elevated room temperature be a factor, the noise level can also be affected. The noise of the constant running can be eliminated from the room when an outside cold storage room is used.
4. Backup Capabilities and Accessibility
Not only will a cold storage room provide an extra storage area they can also be used for added protection of your products. When you have the threat of losing electricity, the contents of the coolers and refrigerators can be moved into the cold storage area. The airtight construction of a cold storage room will allow the temperature of the area to remain at a lower and a constant temperature for a longer period of time. This will allow you to store more products for longer in the event of an electrical outage. Cold storage rooms can also be set up to meet the storage needs you require. By adding wire shelving racks any storage task can be accomplished. Free-standing storage racks can be used so they can be moved in and out as the storage needs change. Wire racks are great to use because fresh air can constantly surround the products that are stored on the wire rack.
5. Saving Money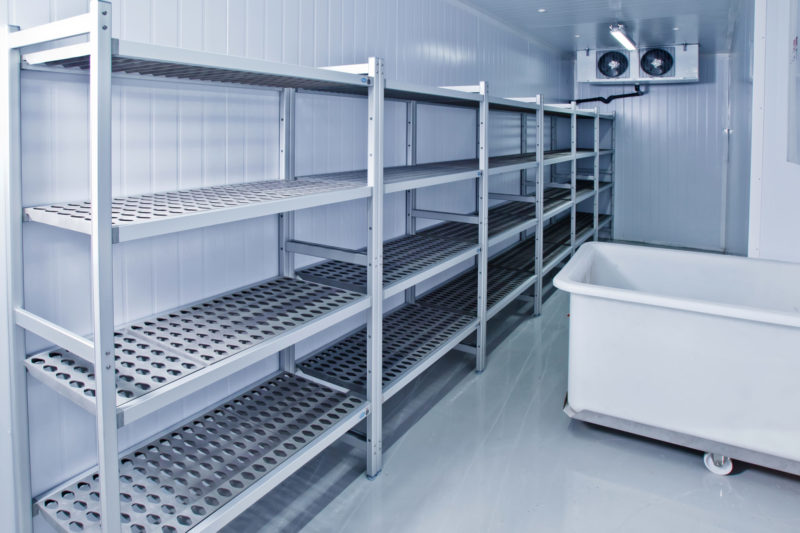 We all have to throw away food and other products that spoil because we do not store them adequately. Cooler rooms refrigeration will help you to save money by keeping the spoils to a minimum. A cold storage room can keep fruits and vegetables at the correct temperature while controlling the moisture level to help extend the life of the fresh produce longer until it can be used. This will help to minimise waste and save money. Fruits left at room temperature can spoil quickly. If you grow your own fruits and vegetable a cold storage room can keep your harvest fresher and longer. Cold storage rooms will also benefit you if you purchase your fruits and vegetables in bulk. Furthermore, they can be used to extend the life of other bulk materials such as flour, sugar and other cooking ingredients. Canned goods can be kept longer and protected from spoilage as well by keeping them from coming in contact with direct lighting.
Another way cold rooms save you money is through your energy bills. An efficient, well run cold room will cost less to run than other forms of cold storage such as multiple traditional fridges and freezers.
Contact MTCSS For Your Cold Storage Needs
Whatever your storage needs are you may want to consider adding cooler rooms refrigeration or a cold storage room to your home or business. Regardless of how large or small your cold storage room needs to be, here at MTCSS, we can offer the perfect industrial cold storage room or modular coldroom for you.  Our cooler rooms refrigeration units can be custom designed to fit your personal needs and preferences and our team of experts can provide tailored advice on the best solution for you.
If you need any more details please do not hesitate to give us a call on 01886 481 041. You can also get a free quote by submitting your details and comments to our online contact form. Alternatively, reach out to us via sales@mtcss.co.uk. We will be delighted to provide you with any additional information you require.