Chiller & Freezer Cold Rooms with Ambient Room
Cold Rooms at Forge Bakehouse
Forge Bakehouse first opened its doors in 2012 as a micro-bakery, when Martha Brown wanted to share her love for flavour, developing her passion and knowledge into a flourishing business. The bakery creates a range of long fermented artisan breads and pastries – in the words of Forge Bakehouse 'bread should be honest, simple and satisfying'. Not only does Forge Bakehouse offer delicious baked goods, they also serve all day breakfast and brunch in their café.
As Martha's business has grown, so has the Forge Bakehouse Family with bakers, pastry chefs, chefs and baristas have working together to share their passion and skill. With their growing business has come growing requirements for cold storage.
Martha contacted MT Cold Storage to increase the space used for cold storage, creating a walk in chiller, freezer and prep area in their back yard. They required a solution for external cold rooms, connected to their current building and allowing natural light into the units.
MTCSS' Contracts Director, Darren Tomlinson, visited the Bakehouse in the early stages of the changes to the building to understand Martha's requirements.
After reviewing the site and the growing needs of the bakery, MTCSS were able to offer a solution for a new chiller cold room, new freezer cold room and new ambient prep area with split refrigeration systems and hinged doors. In addition to fitting LED lighting and a new air conditioning unit in the prep area.
Martha began a crowd funding campaign on Crowdfunder to help fund her expansion, running for 28 days and offering a range of rewards for those backing the campaign. Offering loaves of bread, enamel pins, classes, a loaf of bread named after them and even bread every day for life for those who donated – resulting in them exceeding their target of £25,000!
With the success of Forge Bakehouse's fund raising, the project kicked off in November to fit in with tight deadlines to complete the work before December's busy Christmas period. The cold room was being installed externally at the back of the Bakehouse so MTCSS had to ensure the longevity of the product – offering a solution which would not only be water tight and weatherproof, but to also provide a cold room which would withstand the test of time.
MTCSS's solution was to create a fall in the roof with an Armourplan external resin overlay, complete with guttering, to ensure Martha's cold rooms were weatherproof for the future. The MTCSS team worked alongside electricians and flooring contractors to complete the project successfully within the deadlines, even with the challenges of the incoming November rain.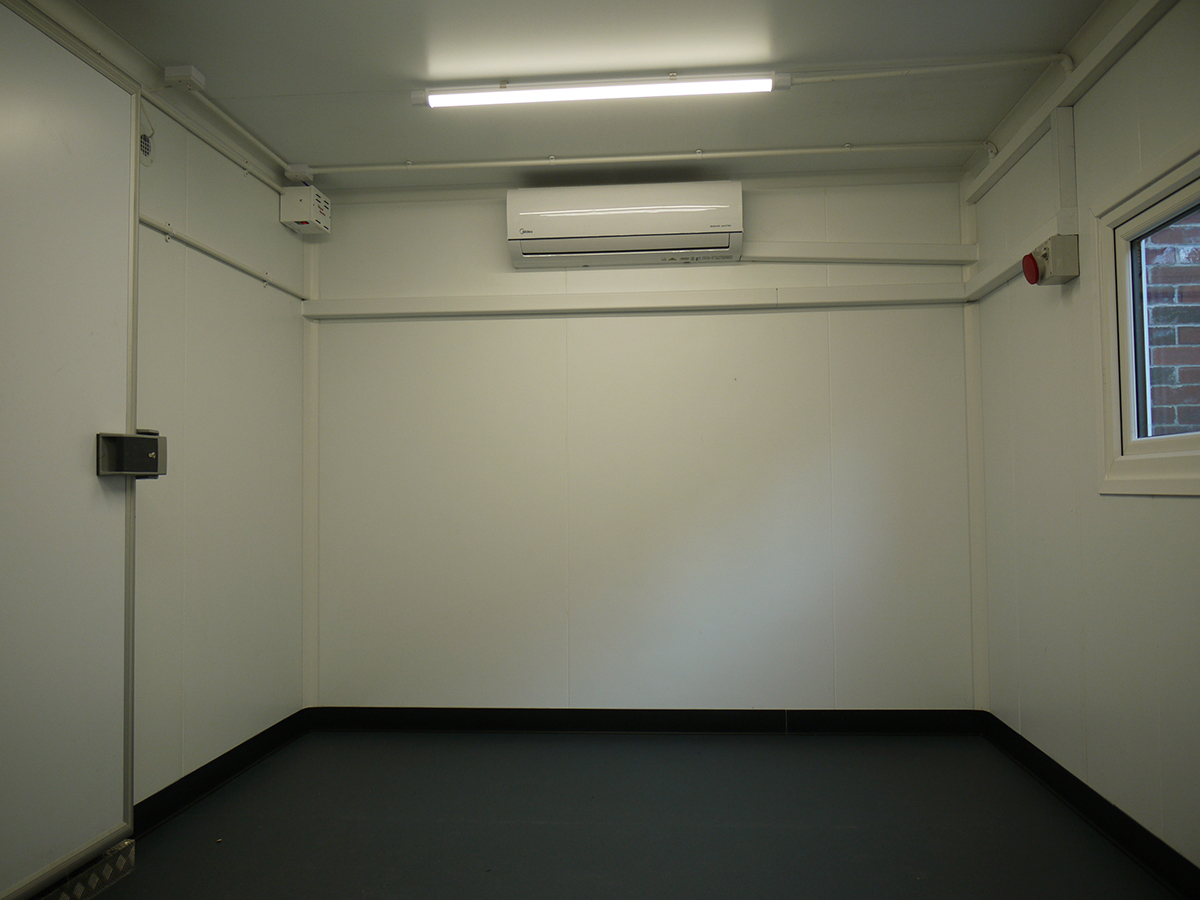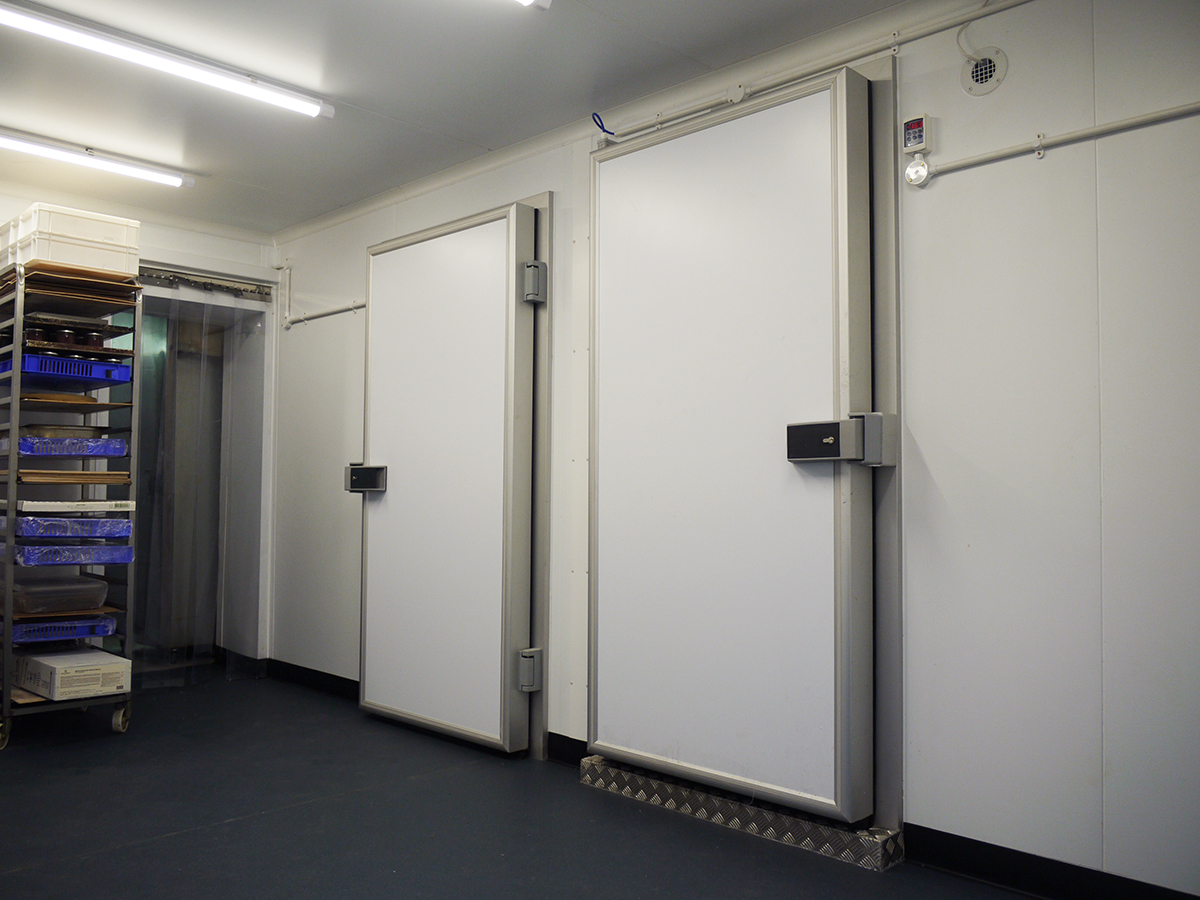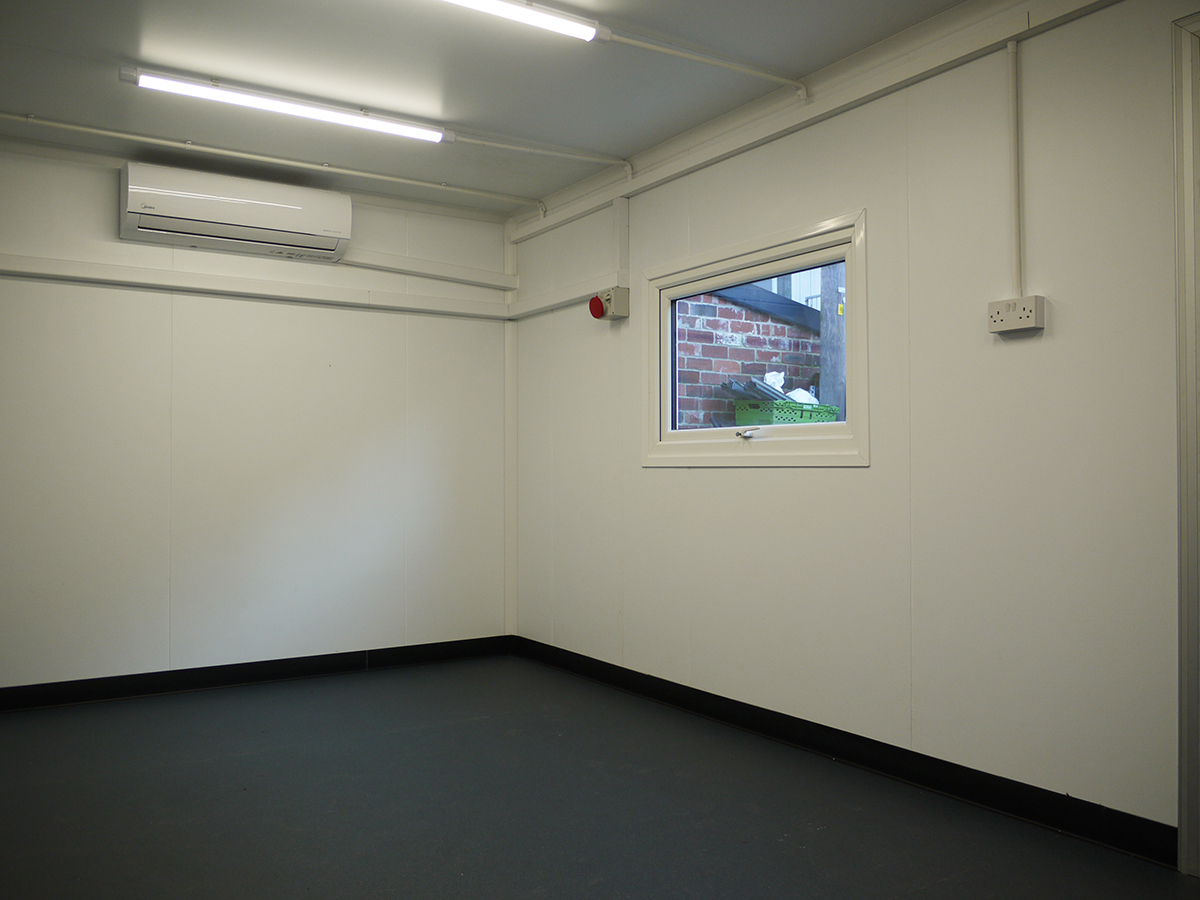 The chiller, freezer and ambient prep area were complete within the deadline – fully installed with split refrigeration units, air conditioning unit and hinged doors. As these cold rooms were being used for the preparation for food products, MTCSS were required to ensure everything installed was food safe – using Kingspan 80mm Quadcore panels and white food-grade hinged doors to adhere to food hygiene and safety standards.
With Christmas round the corner, Martha's expansion was complete and ready to go ready for the ramp up to the busiest time of year with the help of MTCSS. The bank of cold rooms installed by the MTCSS readying Forge Bakehouse for further growth in the future.
PROJECT PROFILE Industry : Food & Drink Location : Sheffield
• LED Adaptive Lighting
• All with external Armourplan roof with a resin finish
Compartment 1 : Floorless Chiller
• 2400mm x 2000mm x 2400mm external measurements
• 80mm Kingspan Quadcore Panel
• 900mm x 2000mm White Food Safe Insulated Chiller Door
• Kide ESC1007M1X Split Refrigeration System
Compartment 2 : Freezer
• 2900mm x 2000mm x 2400mm external measurements
• 100mm Kingspan Quadcore Panel
• 900mm x 2000mm White Food Safe Insulated Freezer Door
• Kide ESC2015L5T Split Refrigeration System
Compartment 3 : Ambient Prep Area
• 5300mm x 3000mm x 24000mm external measurements
• 80mm Kingspan Quadcore Panel
• 900mm x 2000mm Personnel Door
• Air Conditioning Unit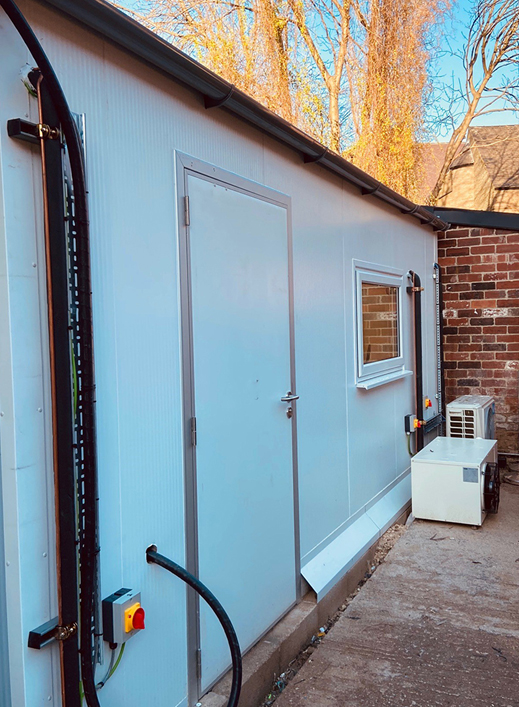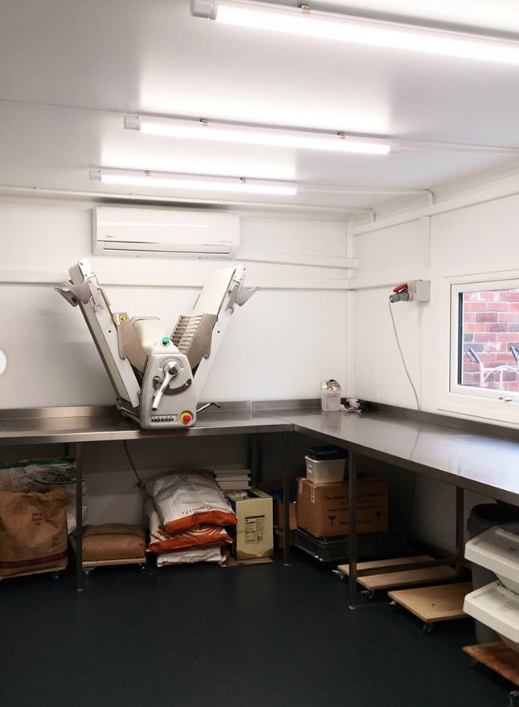 Catherine Hester Fenwick, Ambient storage at Brabourne Wines 2021
'Brabourne Wine is a small, family run vineyard in Kent. In an Area of Outstanding Natural Beauty, a Conservation Area and with listed buildings, we needed to find a solution to store our wine without building afresh or making any material differences to the current buildings. MTCSS were amazingly flexible. They worked with us to develop a solution that fitted inside one of our outbuildings. Given the limitations on space and the requirement to have racking suitable for pallets, virtually everything about the project had to be bespoke but Darren never lost patience with the endless queries in the planning phase. Once on site, the team was professional, friendly, flexible and quick. They have delivered a solution which is perfect for our needs and exceeds our expectations. We are at the smaller end of their usual customer base, but we were never made to feel as though we were any less important than a major supermarket chain. We would certainly recommend them to anybody needing a controlled climate for storage (or any other reason)'

Chris Rudd, Frank Rudd & Sons
" From the initial enquiry to project completion, the team at MTCSS were both prompt and professional - delivering exactly to our requirements. " Chris Rudd, Frank Rudd & Sons Office Installation

Cold Room Refurbishment at Steve's Family Butchers
Steves Family Butchers now has a fantastic refurbished cold room, which actually looks like a whole new cold room thanks to MTcss cold storage solutions. We found they responded in a very quick and helpful manner which meant that they communicated well with us and kept us informed well. The refurbishment was completed to a very high standard in a professional manner. We are exceptionally pleased with the service that we received.

Farmer Jeremy Price of Oakchurch Farm
"We have been very pleased with their approach, management and timely manner in which the project has been competed, extremely pleased."

Farmer Jeremy Price of Oakchurch Farm
"We have been very pleased with their approach, management and timely manner in which the project has been competed, extremely pleased."