Large Local Fruit Grower
Business Need: This Fruit Grower needed a new intake freezer built within their chilled holding area
MTCSS Delivered:
New Freezer Room supplied and installed
Fitted new floor heater mat
Fitted raised modular floor
Fitted new sliding door and frame with lockable handle
Fitted aluminium ramp and bollards
Fitted new internal protection bump rails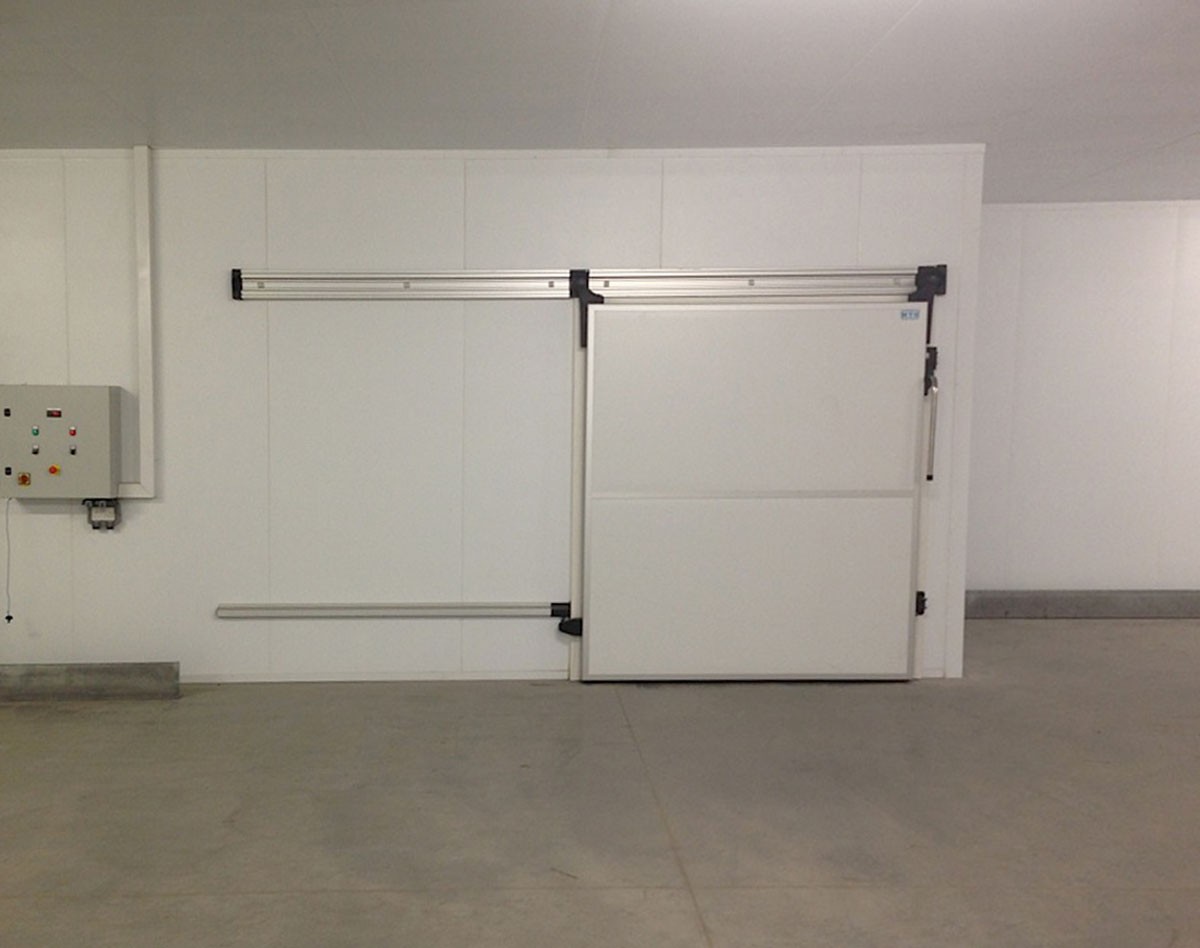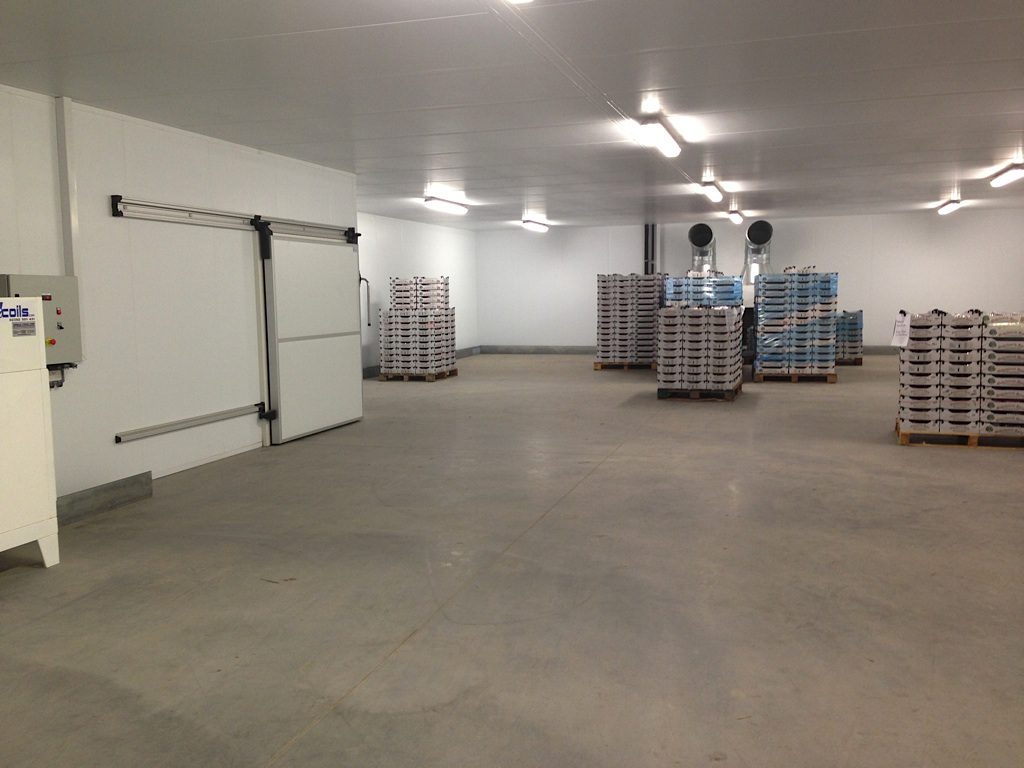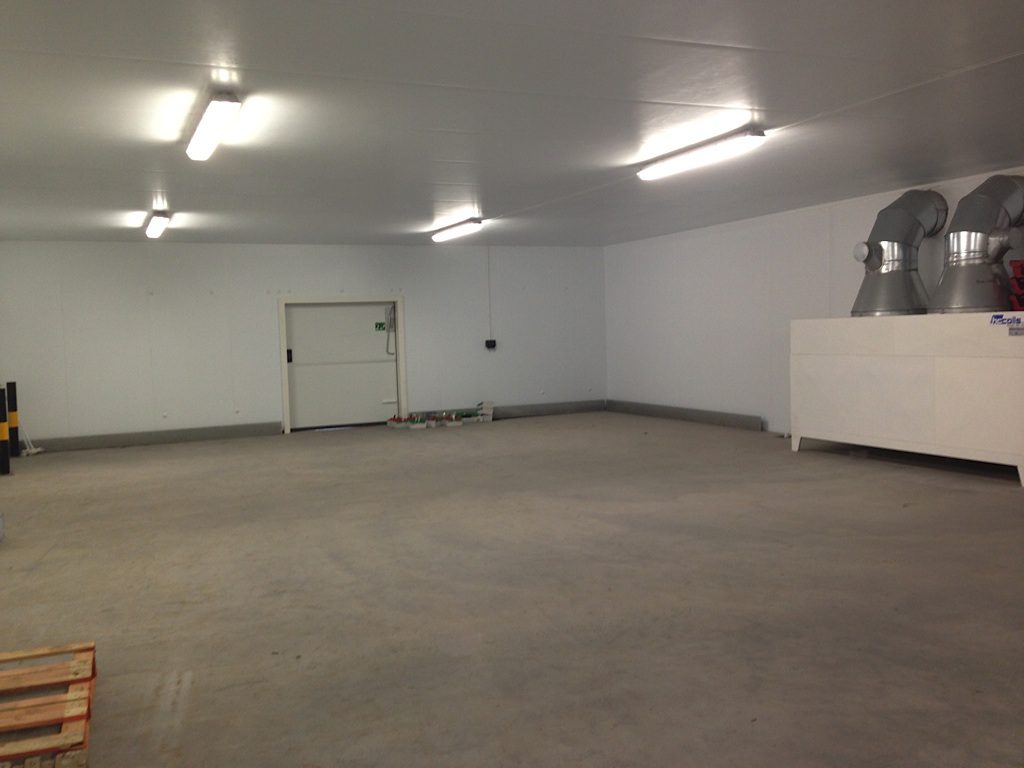 Catherine Hester Fenwick, Ambient storage at Brabourne Wines 2021
'Brabourne Wine is a small, family run vineyard in Kent. In an Area of Outstanding Natural Beauty, a Conservation Area and with listed buildings, we needed to find a solution to store our wine without building afresh or making any material differences to the current buildings. MTCSS were amazingly flexible. They worked with us to develop a solution that fitted inside one of our outbuildings. Given the limitations on space and the requirement to have racking suitable for pallets, virtually everything about the project had to be bespoke but Darren never lost patience with the endless queries in the planning phase. Once on site, the team was professional, friendly, flexible and quick. They have delivered a solution which is perfect for our needs and exceeds our expectations. We are at the smaller end of their usual customer base, but we were never made to feel as though we were any less important than a major supermarket chain. We would certainly recommend them to anybody needing a controlled climate for storage (or any other reason)'

Chris Rudd, Frank Rudd & Sons
" From the initial enquiry to project completion, the team at MTCSS were both prompt and professional - delivering exactly to our requirements. " Chris Rudd, Frank Rudd & Sons Office Installation

Cold Room Refurbishment at Steve's Family Butchers
Steves Family Butchers now has a fantastic refurbished cold room, which actually looks like a whole new cold room thanks to MTcss cold storage solutions. We found they responded in a very quick and helpful manner which meant that they communicated well with us and kept us informed well. The refurbishment was completed to a very high standard in a professional manner. We are exceptionally pleased with the service that we received.

Farmer Jeremy Price of Oakchurch Farm
"We have been very pleased with their approach, management and timely manner in which the project has been competed, extremely pleased."

Farmer Jeremy Price of Oakchurch Farm
"We have been very pleased with their approach, management and timely manner in which the project has been competed, extremely pleased."