Pedestrian Traffic Doors (light impact)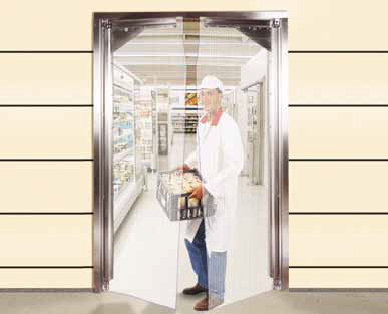 Industrial traffic doors (high impact/ forklift)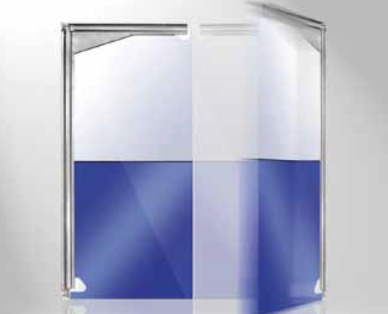 The combination of versatility with a high ability to withstand stress makes industrial swing doors the ideal solution for all production areas. This type of door can be adapted to suit individual requirements using either the heavy stress or light stress doors. Our brand new antibacterial BAC Stop system kills 99.9% of bacteria found on hands upon contact. This makes the swing doors especially suitable for production areas in food manufacturing.
Advantages
Very flexible due to soft material
Suitable for nearly every height and width
Long lasting and low maintenance
Durable and safe
Guaranteed hygiene through antibacterial material
Areas of Use
Production areas – especially in food production
Storage and cooling warehouses
Areas with heavy fork lift traffic (variant for heavy stresses)
Areas with pedestrian traffic (variant for light to medium stresses)
Portylene Swing Doors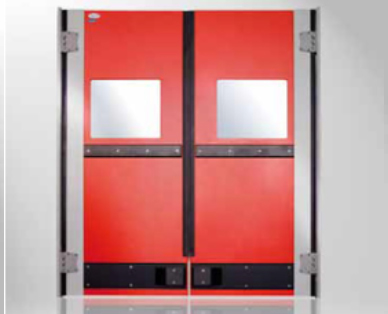 Our Portylene Doors have been developed for refrigerated and frozen areas using insulated materials. The excellent insulating properties in combination with a rapid closing mechanism provide an ideal energy saving solution. This innovation is based on the proved and tested swing doors made of ISO-certified, physiologically harmless Portylene. This makes them particularly suitable for the food industries with high standards of hygiene.
Advantages
Individual sizes possible
Long-lasting with low maintenance requirements
Durable and safe
Quick and simple installation
Resistant to grease, acids, solvents and cleaning agents
Cold-resistant down to -30° C
Comprehensive range of safety equipment, with impact protection or seals for optimal finger protection
Areas of Use
Storage and cooling warehouses
Foodstuffs industry (especially the meat and dairy sector)
Production plants
Consumer markets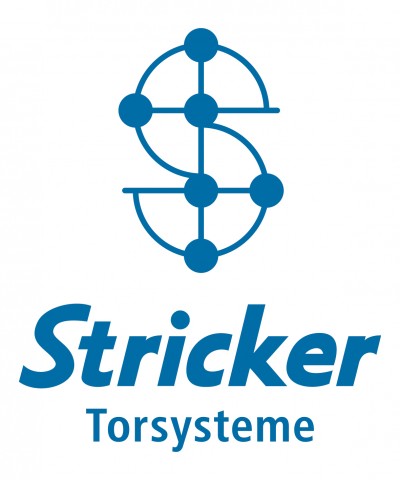 For more information please have a look at the Stricker Torsysteme website.