MTCSS are the UK agent for Italian door manufacturer MTH.
MTH Refrigerated Doors will efficiently and reliably suit applications including retail, warehousing, pharmaceutical, farming, food and drink manufacturing and restaurants.
We can install the refrigerated door best suited to your requirements, and promise you the highest levels of product quality and functionality, combined with efficient, professional and expert installation.
Our Door range consists of Sliding, hinged, service and specialised doors.
Our Process
Initial Chat
Requirements Gathering
Detailed Estimate
Project Planning
Manufacture
Install & Test
Documentation & Handover
Video…
Watch this video of the MTH Door Overview.
Controlled Atmosphere Doors
These sliding doors are specifically designed and developed for cold room installations where a controlled atmosphere is required, ensuring efficient, effective sealing of the cold room up to -5°C.
MTH controlled atmosphere doors are equipped with a patented sliding system and have several components in stainless steel.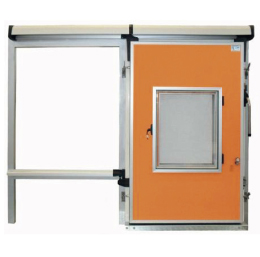 MTH has a range of refrigerated hinged doors, to suit different temperature needs, each equipped with an EN179:2008 certified handle and an heating cable on the blade, for negative cold room temperatures to -40°C subject to individual application.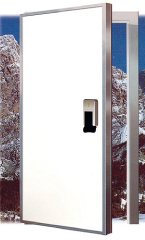 Personnel / Service Doors
For office areas, toilets and machine rooms, choose MTH personnel/service semi-insulating, hinged doors.