Design Fundamentals in Industrial and Modular Cold Rooms
Industrial cold rooms are vital in several applications. A cold room is designed to provide very low temperatures for the storage of different products. There are precision instruments used in the construction to ensure that temperatures remain at desired levels. Some of the industrial applications that utilise cold storage facilities include food and drink manufacture/ retail, pharmaceutical/medical, horticulture, morgues and funeral homes. The other type of cold storage that various sectors use is a modular cold room. This kind of storage consists of a refrigeration room that is commercially sized. Modular cold rooms are customised to fit a specific space. The difference between an industrial and a modular cold room is that the former is larger, offers cold storage of bulk goods and allows vehicle access.
Essential Considerations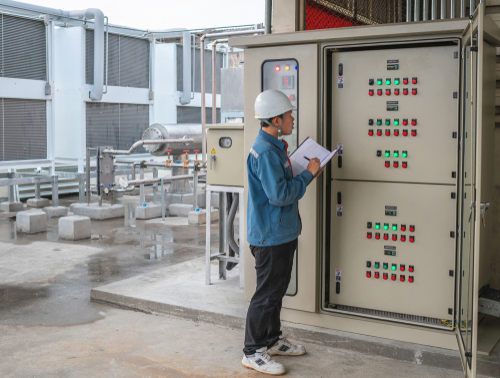 MT Cold Storage Solutions provides both industrial and modular cold storage rooms for a variety of applications. We do the design and installation of all the products on our catalogues. Clients have different requirements when it comes to coldroom design. Our job is to evaluate those needs and come up with a product that caters to every one of them. Our cold storage options are available for both small and large scale applications. When designing your industrial cold storage, we take a few elements into consideration. Besides the needs of your business, we look at the budget available. Our job is to ensure clients get efficient storage without compromising the quality of industrial coldroom design or installation.
Industrial Cold Storage design
Everything else comes after analysing client requirements and budget. For industrial cold room design, access is one of the biggest design factors to keep in mind. Seeing as the room will be for storage of bulk products, the workers have to be able to get around unobstructed. A room should allow the use of forklifts and other vehicles. There must be entry and exit points in a cold room freezer whether it is a standalone unit or part of another building, and that is what we give credence to during coldroom design. The other aspect of design is the size. Of course, this will depend on the needs and the budget. Our objective is come up with a design element that gives a client control of their storage, distribution, and supply.
 Modular Design
Modular cold storage rooms from MTCSS are available in; PIR and PUR chillers and freezers and PUR refrigeration Monobloc's. Chillers are ideal for ready food, vegetables and dairy products while freezers provide refrigeration for frozen goods. Our PIR chillers and freezers have temperature ranges of -40C to 60C. For PIR chillers and freezers you get temperatures of between -50C 50 50C.
The construction of modular cold rooms requires the use of flat panels for the walls, ceilings, and floors. These panels are made with highly efficient insulated materials. They are also designed for easy cleaning and meeting food safety requirements. Stainless steel is a common choice of surface material. A modular cold room freezer design using panels makes assembly a less complicated process and the panel edges result in a hygienic storage space. One advantage of PIR is its fire resistance properties. It also allows for excellent energy savings for end users. For negative temperatures in a PUR cold room freezer, we use 100mm panels to ensure proper insulation. Our Monobloc's are designed to work efficiently in industrial coldrooms. Modular cold rooms from MTCSS come without floors, and you can get customised anti-skid flooring for improved safety.
Cold Room Doors
Doors are a huge consideration in industrial coldroom design. MTCSS offers cold room doors that cater to a variety of designs. These include PIR/ PUR freezers, chillers, industrial coldrooms, and modular monoblocks. The fundamentals of door installation are temperature control, hygiene, reliability, and safety. There are bespoke doors for cold storage facilities available. We also have pre-made doors fitted in line with the specific uses of industrial cold rooms.
Contact MTCSS
Whatever your design ideas we can accommodate you here at MTCSS. If you require any further information do not hesitate to give us a call on 01886 833381. You can also contact us using our online contact form or via sales@mtcss.co.uk. Our helpful, experienced team will be more than happy to answer and questions or queries you have.
If you have already designed a cold room, or already have a functioning cold room, we can also talk you through our nationwide maintenance service. We are ideally located to serve businesses across the country with cold rooms parts and repairs.